Getting your house sparkling clean can be challenging and fulfilling at the same time. After you are done cleaning your entire space, you get a sense of pride, knowing that your home is much more organized and beautiful than before. You might have your best practices, but the question is: are you doing everything right?
Spring cleaning requires you to work hard and put your best effort. And you might as well do it correctly. With this, you must avoid some of the cleaning blunders that are probably part of your old practice. Some of that might be even affecting your productivity and efficiency.
Below are some of the spring cleaning mistakes that you need to avoid:
Mixing cleaning chemicals
There is a high chance that you are using harsh cleaners when cleaning your home. But keep in mind that these can be abrasive and caustic. These may damage the materials of your furniture or other household items. These cleaning agents may also cause acid burns to your skin or eyes. If there is an accident, your family members may happen to ingest them. What's more dangerous is the mixing of chemicals. As much as possible, use environmentally friendly cleaning solutions or make your own.
Your cleaning materials are unclean
Cleaning materials, such as wipes and mop, may get dirty in the process of cleaning. But you have to make sure that they are clean before you use them. Otherwise, you run the risk of spreading the dirt and even germs. Before you keep your cleaning materials in their cupboards or areas, make it a habit to wash and clean them thoroughly. That way, you have the assurance that they are clean the next time you will use them.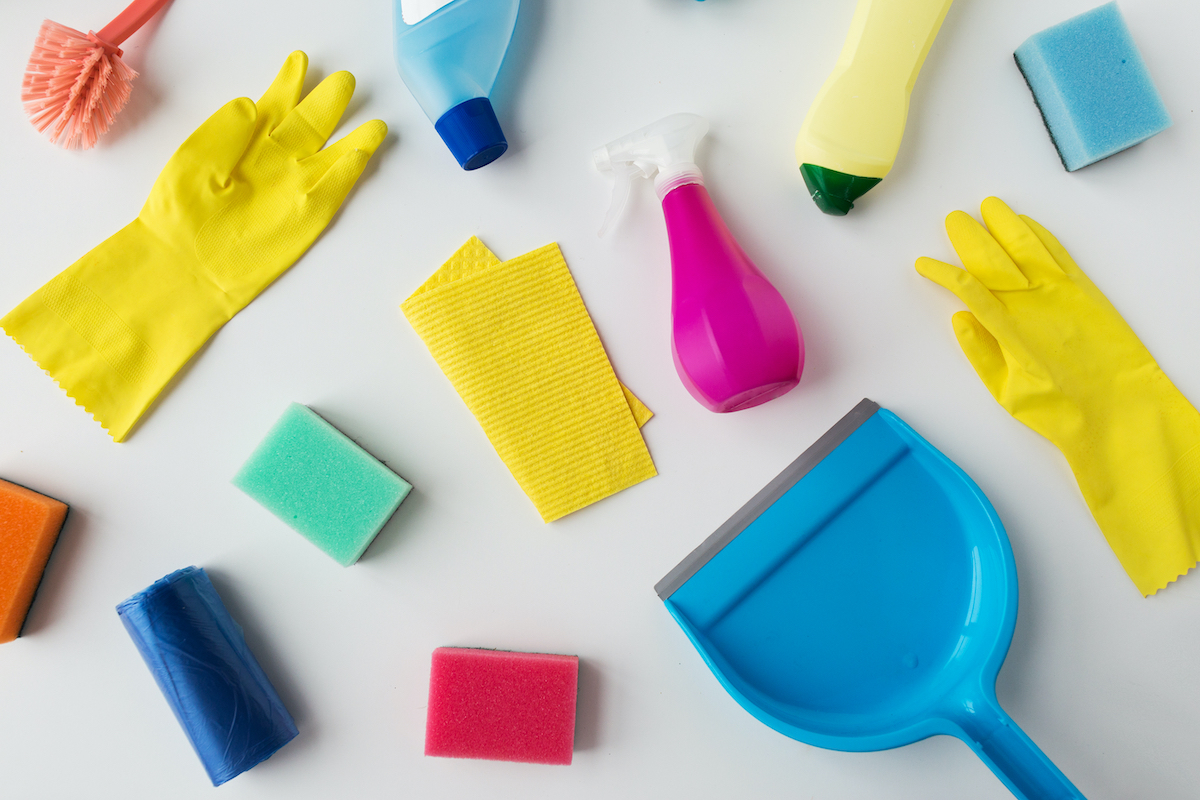 You stuff items into the shelves
Spring cleaning is also about organizing your things and making sure that they are in the right places. However, a lot of homeowners have a habit of stuffing everything in one closet even without sorting them; this is a bad practice, as your space will end up messy again. To have a good storage habit, you should have the right kind of closets or organizers for your items. And make sure that sort things out before keeping them, so finding and accessing them next time will be much easier.
Not seeking the help of professionals
You have the liberty to clean your home on your own, but admit that some areas are hard and challenging to deal with. In this case, you should work with a professional cleaning company, such as those that offer power washing services. Doing this will help you increase the efficiency and productivity of your effort.
Change your ways!
No matter how big or small your home is, cleaning it should be part of your habit. You may have your own cleaning practices, but you have to re-examine them to find out if they are beneficial and helpful. If you have assessed that some of your methods are counterproductive, you always have the chance to change your ways.