Homeowners can have varying reasons for wanting to buy a new house. Some people may want to move closer to their place of work, while others might want to upgrade their home to a larger one. Families with young children might want to move to a school district that better meets their needs. You may have your own reason for needing a new house. But after shopping for new homes and finding the perfect one, you learn it's out of your budget.
This is a common issue for many homebuyers. But there are some creative ways that you can finance your dream home, even if it's outside of your initial budget. One way is to add value to your existing home by making strategic investments to boost its value upon selling.
These are just a few worthy investments to consider that will add value to your home:
Improved Property's Security
Installing a security system is one of the best home improvements, especially if you live in a high-crime area. Not only will it be a selling point for your home, but it will also give your buyers much-needed peace of mind. The kind of security system you install will depend on your budget and the level of security you desire.
One way to do this is by having the professionals install a security fencing. This will be an excellent way to increase the security of your perimeter without making it look like a prison. Adding this feature will give your home an added layer of protection, and it will be much appreciated by any potential buyers.
The material of choice for security fencing is metal. Metal fences are highly durable and can withstand a lot of force. They are also difficult to climb, making them an excellent perimeter security choice. These are often easier to install than other types of fencing, and they require less maintenance over time. As a result, they can provide a high level of security at a relatively low cost.
When choosing a supplier for your security fencing installation, find one that offers a lifetime warranty. You can also find one that offers additional options like lockable entry systems. This will only heighten the security of your property and attract more potential buyers.
Extra Living Space
Adding an extra room to your house is a great way to increase its value. Real estate experts say homes are worth 5% more than their original value after adding a new room. The good news is that you don't have to build an entire addition to achieve this.
One way to add extra living space is by finishing your basement. This will give you an additional room that your buyers can use for various purposes. They can turn this into a bedroom, an office, a home gym, or even a rental unit.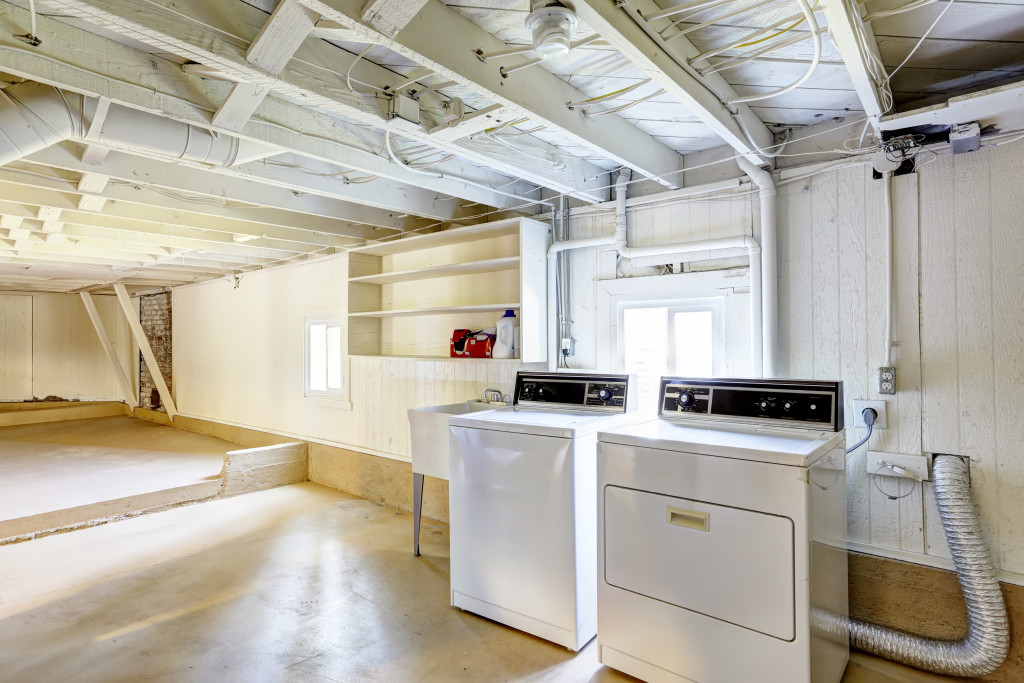 When finishing your basement, do it correctly by waterproofing the area and installing proper insulation. You can do waterproofing yourself, but insulation is best installed by professionals. This will ensure that your basement is warm and dry, making it a more comfortable living space.
Another way to create extra living space is by converting your attic into a usable room. You can do this by adding windows and proper ventilation. This way, the future owners of your house can turn the attic into a bedroom, an office, or a storage area.
Energy-Efficient Upgrades
Making your home more energy-efficient is a great way to save money and increase its value. Research also shows that 86% of respondents are willing to pay more for an energy-efficient home. This is because they know they can save money on their energy bills in the long run.
One way to make your home more energy-efficient is by investing in proper and sustainable insulation. This will help keep your home warm in the winter and cool in the summer. You get to save money on your energy bills since your HVAC system won't need to work as hard as before.
One of your options includes spray foam insulation. This type of insulation is made from polyurethane and is one of the most effective types of insulation. It also has a high R-value, which means it can help keep your home warm in the winter and cool in the summer.
Another energy-efficient upgrade you can make is by installing solar panels. This will not only save you money on your energy bills, but it will also increase the value of your home. Solar panels are a great way to generate renewable energy, and they are becoming more popular in today's market.
Curb Appeal
Curb appeal is the first thing potential buyers will see when they drive to your house. This is why it's essential to make an excellent first impression. These are but a few ways you can improve your curb appeal and attract more buyers:
Repaint your front door
Add a pop of color with some new flowers
Install some new lighting
Pressure wash your walkway
Giving your front door a new paint color can make your house more inviting and welcoming to potential buyers. Adding fresh flowers is also a great way to add color and life to your front yard. Installing new lighting will make your house more visible at night, while pressure washing your walkway will make it look clean and well-maintained.
These are just some ways you can increase the value of your home without breaking the bank. By making these simple improvements, you can attract more potential buyers and get a higher return on investment.