In a survey by Small Business Trends, 69% of startup businesses begin at home. A home business has many benefits: lower overhead costs, greater flexibility, and the ability to work at your pace. However, while working from home has its advantages, staying productive in an environment that's not well-designed for business can also be challenging.
So, if you're considering renovating your home to accommodate a business space, you need a few things to keep in mind. Here are some tips on transforming your home into a functional and inspiring business space.
Identify your goals
What kind of business do you want to run from your home? What are your goals for this space? Answering these questions will help you determine the type of renovations you'll need to make. When you know what you want to achieve with your home business, creating a space that supports those goals will be easier.
So, start by setting realistic goals for your business and identifying the areas of your home that need the most work. From there, you can create a game plan for your renovations to help you stay on track and within budget.
Although you may get tempted to go all-out on your home office, keeping your goals in an achievable range will help you prioritize your renovations and avoid going over budget. This way, you can ensure that your home business space is functional and meets your needs without breaking the bank.
Tackle the basics first
Once you know what needs to get done, it's time to start tackling the basics. It may include painting, installing new floors, or updating the electrical system. These are all crucial elements of any renovation and are significant in a home business space. After all, you'll be spending a lot of time in this room, so it's essential to ensure it's comfortable and up to code.
Prioritizing the basics will also help you stay within budget. Taking care of the essentials first can save money on more significant projects later. And, if you're planning on further improvements, such as adding new office furniture or installing built-ins, getting the basics out of the way can make those projects much more manageable.
You can make significant progress on your home business space in as little as a weekend by completing some basics. Once you've crossed these items off your list, you can move on to more unique projects to personalize your new workspace.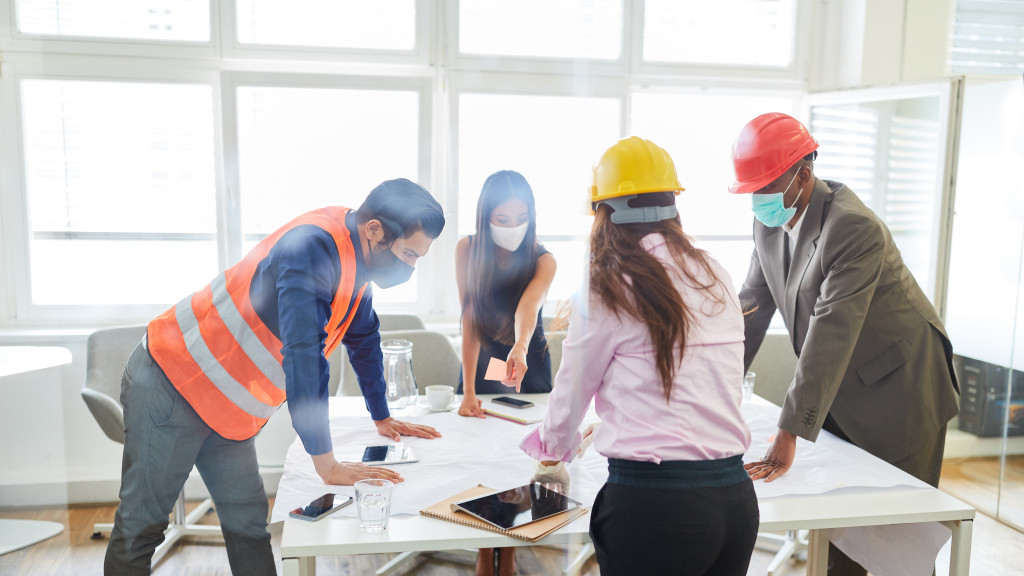 Hire the right team
If you have enough funds, you can consider hiring a team of professionals to help with your project. Of course, you'll need to be careful when hiring any contractors. Make sure to do your research and only work with reputable companies. Getting recommendations from friends or family who have had similar jobs done is also a good idea.
A reliable commercial construction company can handle the manpower and permits while you focus on running your business. It will also undoubtedly speed up the process and help ensure everything gets done correctly. Plus, it eliminates the stress that comes with managing a construction project.
Consider getting some help for your home business space renovation if you want to save time and money in the long run. In no time, you can have a beautifully renovated home office that will help you take your business to the next level.
Consider your family's needs
If you have a family, it's essential to consider their needs when renovating your home business space. After all, they'll be living in the house while you're working, so you'll need to find a way to balance everyone's needs.
One way to do this is by setting up a dedicated workspace separate from the rest of the house. If you have an extra room, you can use that as your office. But, if you have limited space, you can create a makeshift office in a quiet corner of the house.
Either way, it's crucial to establish some boundaries between your work area and the rest of the house. So, it would be better if you could talk to your family about the renovations beforehand and get their opinion on the matter. That way, you can avoid any conflict down the line.
When renovating your home into a business space, you need to be strategic about the changes you make. These tips will help you create a functional and inspiring workspace that supports your business goals. With a bit of planning and some elbow grease, you can have the home office of your dreams in no time.