Perhaps the two things landlords hate the most are vacancies and unpaid rents. Accordingly, it is both a talent and a skill to keep long-term tenants who are good payers.
Any landlord would want to maximize the potential value of their rental property. But in getting your property rented quickly and for a higher price, you need to remember that the appearance of your units plays a major role.
When renovating a rental property, the most common mistake of property owners is that they are treating the project as if they are renovating their own homes. This is where the trouble begins.
Renters want a comfortable, clean, and attractive property. They also prefer a blank canvas so that they can make it their home according to their taste.
As a savvy property owner, you need to upgrade your units to meet modern standards that suit everyone and anyone while keeping cost-efficiency and durability in mind.
Check out these popular home renovations that can increase the value of your rental property.
Kitchen
You can do small kitchen renovations or major ones to spruce up your kitchen, depending on your budget.
The current real estate market is mainly composed of Millennials and Gen Z-ers, who want homes with an open floor plan. If it is within your resources, you can opt to remodel your property's kitchen floor plan, making it wider and spacious.
Other kitchen renovations are less costly than a total revamp. You can give your old cabinets some makeover by sanding and painting them with bright neutral colors. You can invest in a new countertop to give your kitchen a modern look.
Kitchen appliances are also another aspect you should not overlook. Invest in energy-saving ones. Sure they might be pricey, but it will drastically reduce utility expenses, guaranteeing a good return.
Bathroom
A modern bathroom, or at least a cozy and clean one, is another thing many potential tenants are particular about. Opt for eco-friendly showerheads and faucets, replace an entire old toilet if necessary, and have the rusty, chipped bathroom tub refinished. You can visit your local IKEA and Costco store for some affordable bathroom vanity inspiration.
Lighting
Another great way to spruce up your rental property is to change the lighting fixtures. This job is something you can DIY if you are skilled in electrical repairs. If not, you can always hire a commercial lighting contractor to do the job.
You would be amazed how a simple electrical fix can turn a drab and shabby room into something modern and light. Choose energy-efficient bulbs such as LEDs and CFLs to save on electricity bills.
Floor
Gone are the days where thick carpets are chic. Young, modern renters prefer low-maintenance, spacious flooring. If you want to attract more renters, revamp your old carpeted floor to a new hardwood one. Authentic hardwood floors can be expensive, but on the bright side, they are more durable and easier to clean than carpets.
However, there are other good options available in the market that will make eco-friendly floorings like wood tiles, concrete, bamboo, vinyl, and cork. If the budget also allows, you can knock off some walls to open up spaces. Widely popular among younger generations is the concept of open spaces.
Windows
Tear down those old windows and replace them with wide modern ones. Not only do they add light and beauty to your rental property, but they also help you save a lot of money on utility bills. Furthermore, tenants today prefer wide windows since it is sustainable. It helps ensure better insulation and reduce outside noise.
Walls
A fresh slap of paint into your rental property's wall is a cheap and quick way to give it a new look. Opt for neutral colors so that your potential tenants can have wide options to style their place. Colors like gray, light beige, or sand are the best options since they can go well with furniture and decoration. They also help make the look bright and more spacious.
Smart Home Features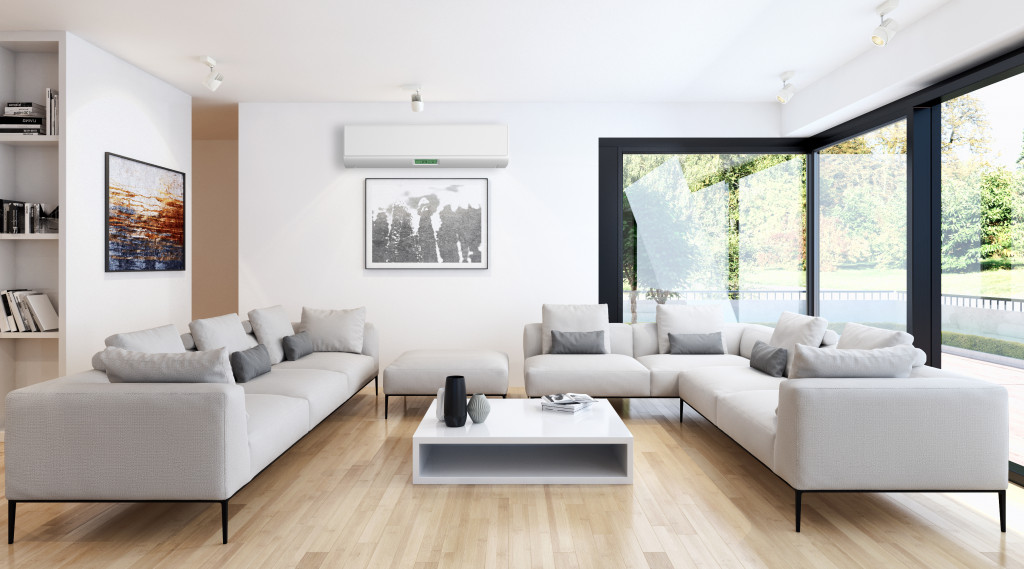 Modern renters also love smart home amenities. The majority are even willing to pay extra for these home features. Apart from high-speed internet, if budget allows, offer home security features like keyless entry and automated maintenance requests. Installing a programmable thermostat is also a must, not only to attract more tenants but also to save on utilities.
As every property is different, the possibilities are endless of what and how you can refurb your units to increase the rental yield of your property. Get started now and see dramatic positive results from interested renters. You could even list these property renovations to claim tax deductions.