Home renovation can be messy and chaotic, but with a few simple precautions, you can protect your property and keep the mess to a minimum. Here are seven tips to help you get through your renovation project without significant headaches.
1. Cover Your Floor
During construction, dust and debris can quickly accumulate, scratch your floors, and make it challenging to keep your home clean. In addition, paint drips and spills are too familiar during a renovation. Fortunately, you can do a few simple things to keep your floors safe:
Cover them with plastic sheeting or drop cloths. This will create a barrier between your floors and the construction work.
Tape down the edges of the sheeting to prevent it from shifting or blowing away.
Be sure to sweep or vacuum regularly to remove any dirt or debris that has made its way through the barrier.
Besides working on the floor, you also need to focus on protecting the floor from heavy equipment. There's no denying that a construction project will use heavy equipment that can damage your floor. In that case, you can use reliable floor protection during construction. These protection products include socks for the machines. Using these products will prevent scratches or other kinds of floor damage due to the use of heavy machines on them.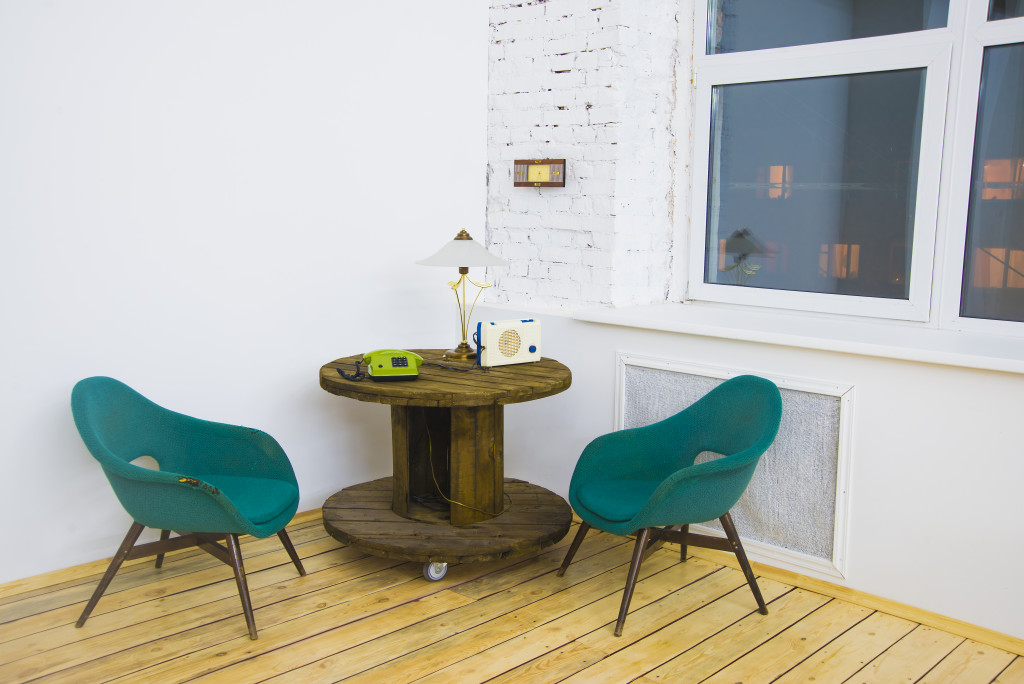 2. Move Your Furniture
Any time you're doing work on your home — whether a complete renovation or a simple repair — it's essential to take measures to protect your furnishings. Drop cloths can only do so much if you paint a single room. You'll still have paint splatters on your floor, sofa, and other items.
The same is true for other types of home improvement projects. The best way to protect your property is to move it out of the way before work begins. Even if you have to rent a storage unit for a few weeks, it's worth knowing that your possessions are safe.
3. Remove Wall Hangings
Remove all wall hangings before starting any work. This includes pictures, paintings, mirrors, and anything else that's hung on the walls. Renovations can be disruptive, and wall hangings can easily get damaged or even destroyed during the process.
You can avoid dealing with damaged or lost property by taking them down beforehand. Additionally, removing wall hangings will help to protect your walls from potential damage. Paint splatters, scratches, and other accidents are too common during renovations, and they can easily ruin a beautiful piece of art.
4. Use Caution with Power Tools
Working with power tools can cause severe damage if used improperly. Before starting any project:
Take a few minutes to familiarize yourself with the tool and read the instruction manual.
Pay close attention to any safety warnings, and never use a tool without proper safety gear, such as gloves, goggles, or earplugs.
If you're unsure how to use a tool correctly, don't be afraid to ask for help from a friend or family member.
5. Keep a Clean Home
A clean home will be easier to work in and help avoid damage to your belongings. One way to keep your home clean during a renovation is to declutter before the work begins. This means removing items you do not need daily, such as out-of-season clothing and extra linens.
You should also consider placing items of value in storage. Once the decluttering is complete, thoroughly clean all surfaces, including floors, walls, and ceilings. You may even consider hiring a professional cleaning company to deep clean your home before the renovation begins.
6. Use Protective Gear
One of the best ways to do this is to use protective gear, including tarps and dust masks. Tarps can be used to cover furniture and other items that you don't want to get damaged.
Dust masks will help to filter out harmful particles that could be floating in the air. In addition, it's a good idea to wear gloves and long sleeves to avoid cuts or scratches. Taking these precautions can help ensure that your property remains safe and sound during renovation.
7. Monitor the Work Area
One way to do this is to monitor the work area closely. Ensure workers are using appropriate safety equipment and following all safety protocols. In addition, keep an eye on the work area itself. If you see any signs of damage, such as cracks in the walls or ceiling, please bring them to the workers' attention, so they can be fixed. Taking these precautions can help ensure that your home renovation goes smoothly and that your property is protected from damage.
Renovating your home can be daunting, but with a bit of preparation and common sense, you can avoid most potential problems. By using protective gear, monitoring the work area, and taking other precautions, you can help to ensure the safety of your property and belongings. If you're unsure where to start or need help planning your renovation, don't hesitate to contact a professional for assistance.