It's no secret that the construction industry is booming. With all the new developments and projects underway, there is a growing demand for qualified construction workers. However, finding the right employees can be a challenge. There are a few things to keep in mind when hiring for a construction project:
The Demand for Qualified Construction Workers Is Growing
The construction industry is growing thanks to a strong economy and rapidly increasing demand for new housing, office buildings, and infrastructure. However, this growth has created a shortage of qualified construction workers. As a result, contractors find it challenging to find employees with the necessary skills and experience.
This shortage of qualified workers can lead to costly delays and mistakes in construction projects. To avoid these problems, hiring the right construction employees is essential. Look for workers with experience in the type of project you are working on, and make sure to conduct thorough background and reference checks.
Finding the Right Employees Can be a Challenge
Anyone who has ever hired an employee knows it can be challenging to find the right person for the job. In construction, where the stakes are high, and the work is often dangerous, it is especially important to find qualified workers capable of doing the job safely. Unfortunately, construction companies usually have high turnover rates, making keeping a good crew on hand challenging. One way to combat this problem is to use virtual assistant services. Hiring from reliable construction virtual assistant services can help construction companies by screening candidates, conducting interviews, and even onboarding new hires.
By taking some burdens off of construction companies, construction virtual assistant services can help them save time and money while focusing on finding the right employees for their specific needs.
The Importance of Hiring the Right Employees in Construction
Construction is a complex and dangerous industry, so it is vital to hire the right employees. The success of any construction project depends on the skill and experience of the team, as well as their ability to work together harmoniously. A single mistake can result in costly delays, injuries, or even fatalities.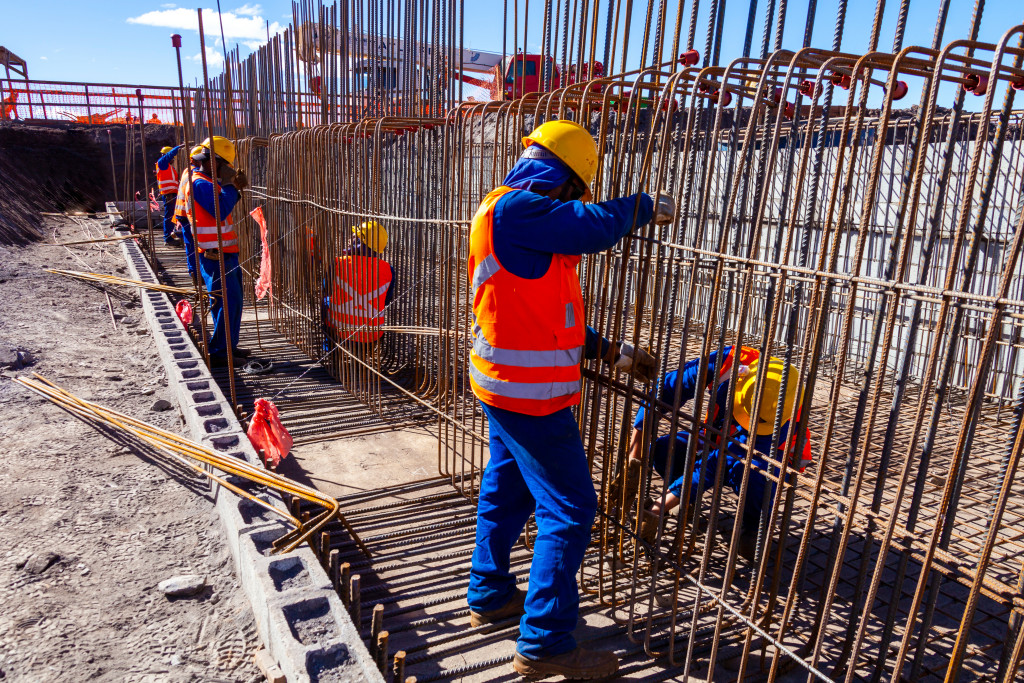 As such, construction companies must exercise due diligence when hiring new employees. They should check references, verify qualifications, and conduct background checks. Furthermore, it is essential to ensure that all new employees receive comprehensive training on safety procedures and company policy. By taking these precautions, construction companies can minimize the risk of accidents and help ensure the success of their projects.
How to Find the Right Employees in Construction
The most crucial aspect of any construction project is the employees. Even the most straightforward task can become a nightmarish ordeal without the right team. So how can you ensure you're hiring the right employees for your construction project? Below are a few tips to keep in mind during the hiring process.
First and foremost, it's essential to take the time to develop detailed job descriptions. This will help to ensure that all candidates have a clear understanding of the expectations and requirements of the role. Secondly, don't be afraid to ask for references. A strong reference from a previous employer can be worth its weight in gold. Finally, it's essential to trust your gut. If something feels off about a candidate, it's probably best to move on to someone else. By following these simple tips, you can help to ensure that your construction project gets off on the right foot.
Tips for Finding the Right Employees in Construction
As the construction industry continues to grow, so does the need for qualified employees. With so many job seekers on the market, finding the right fit for your construction business can be difficult. Here are a few tips to help you find the best employees for your company:
Define your ideal candidate. Before you start your search, take some time to think about the qualities you are looking for in an employee. Do you need someone with experience in a specific type of construction? Are you looking for someone physically fit and able to lift heavy objects? By defining your ideal candidate, you can narrow your search and target only those job seekers who meet your criteria.
Use a variety of recruiting methods. When finding candidates, don't rely on just one method. In addition to posting job openings online, consider attending job fairs or networking events. You can also reach out to local colleges and universities and ask if they have any students interested in internships or entry-level positions. Using various methods will increase your chances of finding qualified candidates.
Conduct thorough interviews. After you've found a few candidates that seem a good fit for your company, it's time to conduct some interviews. During the interview process, be sure to ask specific questions about the candidate's experience and skills. You should also allow them to ask questions about the job and company. The interview process is essential in determining whether a candidate is right for your business.
By following these tips, you will be well on finding the right employees for your construction business. With qualified workers on your team, you can rest assured that your projects will be completed on time and within budget.