When most people think of recreation, they think of going to a park or playground. However, having recreational areas within your home is just as important.
Indoor recreation provides a space for children to play when the weather is bad or when they need a break from the outdoors. It also gives adults a place to relax and unwind after a long day.
Furthermore, indoor recreation can help people stay active during the winter months when it is difficult to get outside. Having a dedicated recreational space can provide many benefits for both body and mind.
Here are some great recreational areas that your home can have:
Outdoor playground
Spending time outdoors is good for your health. According to the CDC, some benefits of spending time outdoors include improved mental health, increased Vitamin D levels, and increased opportunities for physical activity. An outdoor playground is a great way to get your family outside and active.
In addition, an outdoor playground can provide a safe place for your children to play while you are busy with other tasks. A playground can also be a great place to meet other families in your neighborhood.
When choosing a playground for your home, consider the size of the area, the type of equipment, and the age of your children.
Swimming Pool and Spa
A swimming pool and spa is an excellent addition to any home. Not only does it provide a fun and relaxing way to cool off on a hot summer day, but it can also increase the value of your property.
In addition, a swimming pool and spa can provide numerous health benefits. Regular swimming can help to improve your cardiovascular fitness, muscle strength, and flexibility. It can also help to reduce stress and promote good mental health.
If you're planning to have a pool and spa, it should also look good to really increase your property's value. You might picture a sleek, modern design when you think of a pool and spa. But if you're looking for something with a more timeless appeal, you might want to consider a classical design.
Clean lines and simple shapes characterize classic swimming pools and spas. They often feature Roman or Greek-inspired elements, such as elegant columns or stately statues. But despite their classic look, these pools and spas can be just as luxurious and well-equipped as their modern counterparts. A classical design is worth considering if you're looking for a pool or spa that will stand the test of time.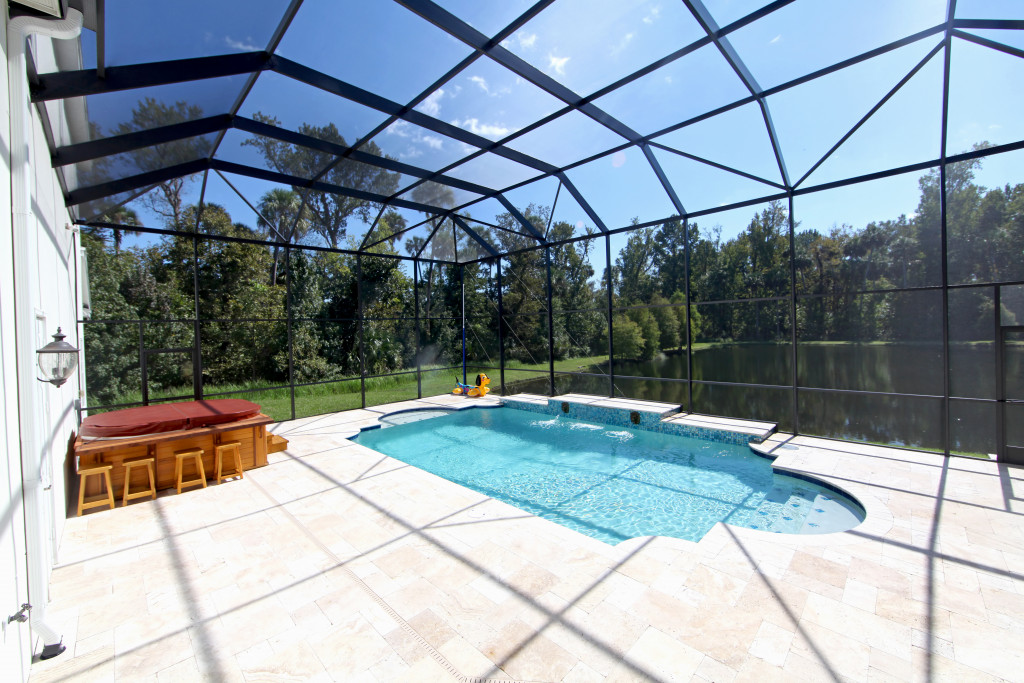 Basketball court
A basketball court is a great addition to any home. It provides a place to play and exercise and can also be a great source of entertainment for family and friends. In addition, a basketball court can help increase your home's value.
When it comes to choosing a surface for your court, there are a few things to keep in mind:
You'll want to choose a durable material that will stand up to heavy use.
You'll want to ensure that the surface provides good traction, so players don't slip and fall.
You'll want to choose a material that is easy to clean and maintain.
You can find the perfect surface for your home basketball court with a bit of research.
Home gym
A home gym has plenty of benefits beyond just working out.
For one, you don't have to worry about inclement weather preventing you from getting your workout in. A home gym also offers more privacy than a public gym, so you can feel more comfortable working out without people around.
Additionally, a home gym can save you money in the long run since you won't need to pay for a gym membership. And finally, a home gym is always open, so you can fit in a workout whenever it's convenient for you.
So if you're looking for a way to get fit that is both effective and convenient, consider setting up a home gym. You (and your wallet) will be glad you did.
Game room
A game room is great to have as it provides a space for entertainment and relaxation. A game room can be as simple as a dedicated space for playing pool or Ping-Pong or as elaborate as a custom-built arcade with all the latest games.
No matter your budget, there are plenty of ways to create a fun and inviting game room. In addition to being a great source of entertainment, game rooms can also be used to host parties and other events.
If you have the extra space, adding a game room to your home is definitely worth considering.
The average home doesn't have enough recreational spaces. There are several types of recreational spaces your home can have, including an outdoor playground, swimming pool, basketball court, and home gym. Having these spaces in your home can provide numerous benefits for you and your family, such as improved physical health, better mental health, increased socialization, and higher property value.