When you're building a new home, it can be easy to get wrapped up in the process and forget to make it your own. After all, you're working with contractors and builders who are experienced in their field – so why not let them take care of everything?
Well, there are a few reasons why it's essential to take a hands-on approach to your new home build. For one, it's your home — so you should have a say in how it looks and feels! Additionally, adding personal touches can make your home more comfortable and inviting and can even help it stand out from the rest of the block.
So, how can you give your new home a personal touch? Here are a few tips:
Hire Custom Home Builders
Your first step should be to hire custom home builders who are experienced in working with homeowners to create a space that suits their needs and preferences. This is especially important if you have specific ideas in mind for your new home. You want to make sure that your builders are on the same page as you and understand your vision.
Here are a few questions to ask when interviewing home builders:
What is your experience in building custom homes?
Do you have any examples of homes you've built that are similar to what I'm looking for?
How involved will I be in the building process?
What are your rates and fees?
These are all critical questions that will help you better understand the builder and whether or not they're a good fit for your project. In addition to asking these questions, you should also ask for references from past clients and take a look at the builder's portfolio to get an idea of their work.
Choose Your Finishes Carefully
Your home's finishes are one of the most important aspects of giving it a personal touch. The right combination of finishes can make your home feel warm and inviting, while the wrong ones can make it feel cold and impersonal.
There are a lot of choices to be made when it comes to finishes, from flooring and countertops to cabinets and hardware. If you're feeling overwhelmed, it's helpful to consult with a designer who can help you select the right finishes for your home.
In general, you want to avoid choosing too many trends that will quickly go out of style. Instead, focus on classic finishes that will stand the test of time. For example, hardwood floors are a classic choice that will never go out of style. If you want to add a bit of personality, consider choosing a unique wood species or stain color.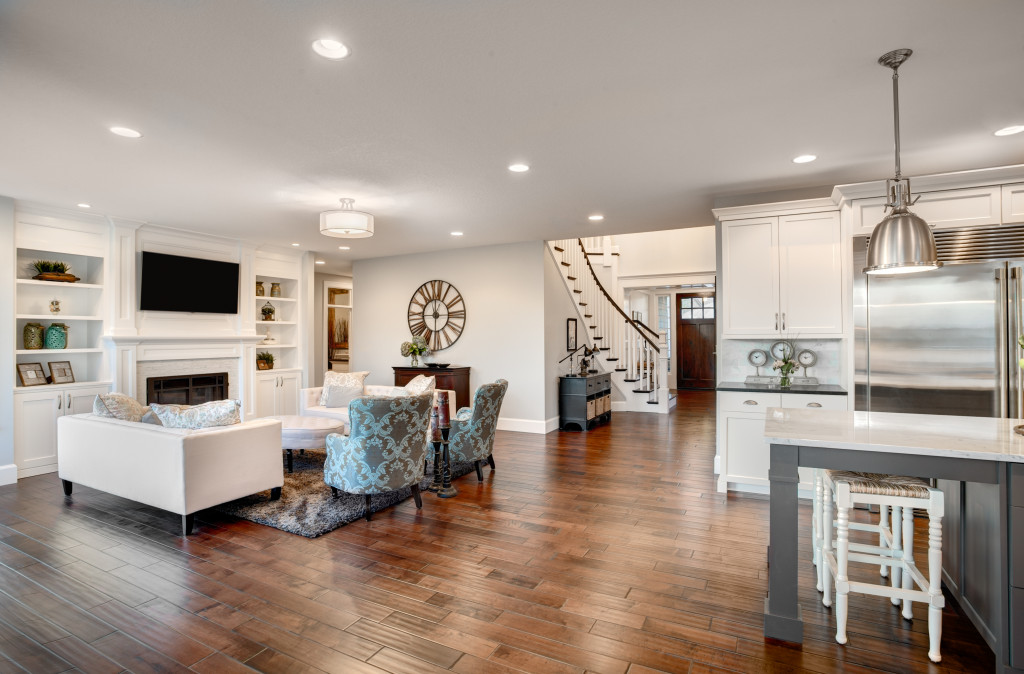 Add Unique Touches to the Décor
Once your home is built, and the big decisions are out of the way, it's time to start thinking about the smaller details that will really make your space feel like your own. This is where you can have some fun and get creative!
One way to add personality to your home is with the décor. Choose pieces that reflect your style and that you'll enjoy looking at every day. This could include anything from art to rugs to throw pillows. Your goal is to create a space that feels yours uniquely and that you'll love coming home to.
In addition to adding décor, you can also personalize your space with photos and other mementos. Displaying family photos is a great way to make your home feel more like a true reflection of you. You can also add personal touches to rooms like the kitchen or bathroom with unique items like monogrammed towels or soap dispensers.
Choose Furniture and Fixtures that Reflect Your Personality
The furniture and fixtures in your home should also reflect your personality. This is another area where you can have some fun and get creative! There are endless possibilities when it comes to choosing furniture and fixtures for your home. If you're not sure where to start, think about what pieces would make you feel most comfortable and at home.
For example, if you love to cook, you might want to invest in a high-quality kitchen table or a professional-grade stove. Or, if you're an avid reader, you might want to create a cozy reading nook with a comfortable chair and plenty of pillows.
These are just a few tips for giving your new home a personal touch. By taking the time to add these small details, you'll be able to create a space that is truly your own and that you'll love coming home to.