The outside of your house is the first thing people see when they visit your home. It's your home's best representation and can set the tone for what they experience inside. And when it comes to first impressions, you'll only have one chance to get it right.
But it can be difficult to feel proud of your home if your exterior is showing its age. When this day comes, you might want to consider doing a makeover on your house to make it look good again. This can mean different things to different people.
For some, it may be that their house just needs a fresh coat of paint. But to others, it might mean they need to make some structural changes. No matter what form this makeover takes, here are five tell-tale signs that it's time to perform it:
The Paint Is Peeling, Cracking, or Fading
When you notice that the paint is fading, cracking, or peeling off your house's exterior, then it's a sign to repaint your house. Choosing the right paint for your home is key to a long-lasting exterior. Using a silicone render for your top coating can help protect the paint from water damage.
This can also prevent any more water from seeping into the walls and causing cracks or other damage to the foundation. Additionally, new and fresh paint helps brighten up the outside of your home and make it look like a brand-new house.
Your Front Door Doesn't Stand Out
Are you tired of your front door blending in with the rest of your house's exterior? If so, it might be time to get a new front door. A new front door can spruce up the outside of your home. Not only that but the right color or design choice for your front door can also determine whether people will notice your home or not.
That's why finding the right front door is key if you are looking to increase the value of your home. Look online for styles and materials before heading out to pick up a new front door because this can help you determine the right type of door that's best for your home.
The Roof Is Leaking or Broken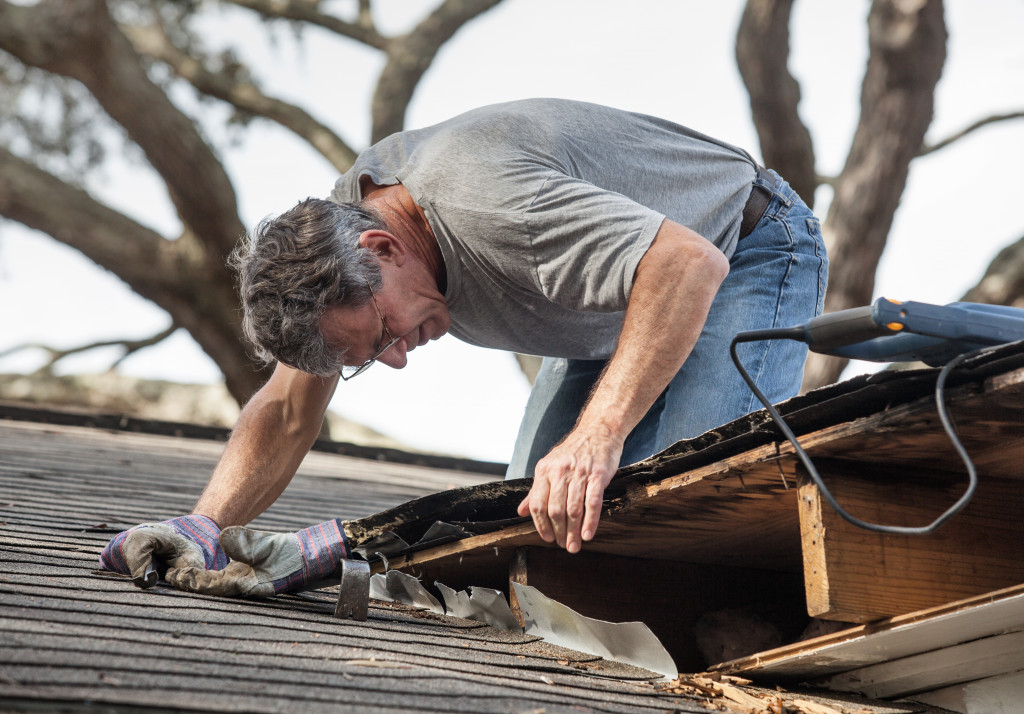 If you have a leaking or broken roof, it might be time to perform a makeover on your home's exterior. Replacing a roof isn't an easy feat, so you should find a professional contractor in your area that can help you get a better roof.
Look online to find contractors near your area and from there, ask around for referrals from friends or family members who have had similar projects done on their homes. This way, you cut out the hassle of finding a great contractor and get on with the rest of your home makeover.
Your Home Lacks Landscaping Appeal
If you have a lackluster landscape, then it might be time to do some landscaping on your home's exterior. After all, landscaping is the perfect decoration because it will increase the value of your home. Plus, landscaping can reduce noise pollution and create a pleasant view for you and all your visitors.
If you're not sure what types of flowers, trees, and plants you should add to your house's exterior, then ask a professional landscaper for some suggestions. You can even look at pictures of other people's yards online that have similar properties to yours for ideas on landscape design.
You Need Space for Relaxing and Entertaining Guests
Do you want more space to relax outdoors? If your answer is yes, then it's time for a home makeover. Homeowners often find that their outside spaces are the best for relaxation and entertaining guests, so they always prioritize outdoor areas when designing or redecorating their homes.
If you want to increase the value of your home by making your exterior more functional and enjoyable, then adding on outdoor space is key. Build a porch or deck to add extra space where you can host gatherings. Or you could just use it to relax in nature while you bask in the afternoon sunlight.
Performing a makeover on your house doesn't have to put a hole through your pockets. There are plenty of ways to make your home look better without spending too much. Besides, as long as you're happy with the results of the makeover, it's worth it! So think about what you like and dislike about the outside of your home. Then go out there and start making changes to improve its appearance.