Discovering that a baby is on the way can be one of the happiest moments of a couple's relationship, but at the same time, it can also be scary. After all, there are lots to prepare. Aside from financial and emotional preparedness, you also need to make room for a new occupant in the house. Keep your baby happy and healthy with some design ideas for the nursery room.
Keep it cool
Putting up sun protection measures will make a cozy environment for the baby. The choices include blinds, curtains that block harmful ultraviolet (UV) rays, and UV window film that reflects sunlight. You have to hang the curtains and blinds. On the other hand, the film can be installed directly onto the glass windows.
To prevent the child from tripping or accidentally getting stuck in it, tuck away the cords of the blinds every time you leave the room. When it comes to curtains, do not use floor-length ones. As they grow, babies like to explore, and they may discover unintended uses for these curtains. Their creative minds may prompt them to tug on these curtains. They may even try to climb on the curtains, so to be safe, stick to short ones.
Window film can protect the skin and eyes from the sun's rays. It can also minimize the risk of glass breakage, which can be useful against gale-force winds and heavy rains. Lastly, installing window film is a great way to minimize glare.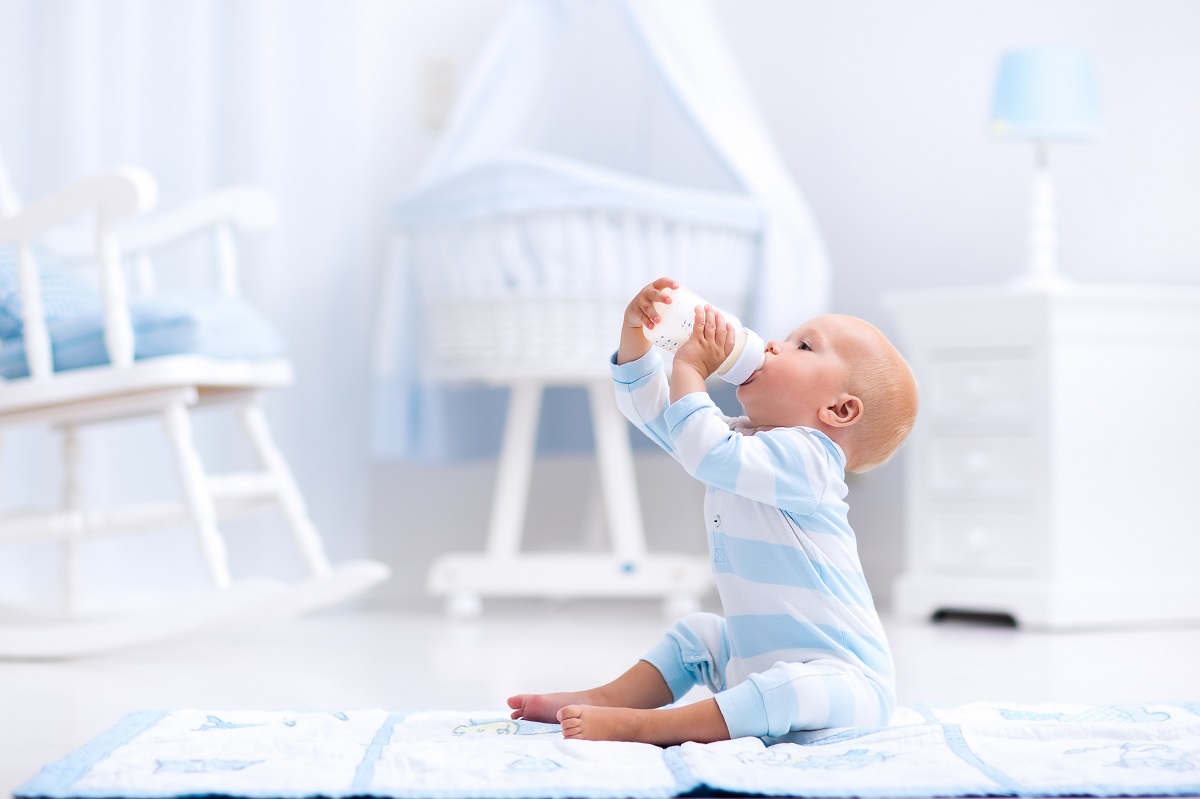 Stock up on essentials
There will be plenty of sleepless nights once the baby arrives. Lessen the stress of becoming a new parent by buying infant care necessities ahead of time. Dedicate a storage space for all the equipment you might need, such as wet wipes, diapers, baby bottles, a breast pump, and a baby sling. Store these items near the crib and changing area for easy access.
Sleeping safe and sound
The mattress should be firm and fit perfectly inside the crib. There should be no gap between it and the bars. The American Academy of Pediatrics (AAP) advises against the use of crib bumpers. This was mentioned in their 2011 safe sleep guidelines. The results of a study published by the AAP in 2007 shows that the risks (e.g. entrapment and suffocation) posed by crib bumpers cancel out their potential benefits. It also states that changing the design of crib bumpers do not reduce their harmful effects. Aside from this, older babies can also use them to get out of the crib.
Keep pillows, thick blankets, and toys away from the crib. A firm mattress covered in a fitted sheet will work best for your baby. If it is cold, make sure that the baby is dressed warmly enough instead of layering blankets. If you like to swaddle, use materials that are specifically made for swaddling. You should also stop swaddling when the baby is old enough to roll over.
Once the kid is approximately three feet tall, they should begin using a bed. If you are concerned about the possibility of falling over, you can begin with letting them sleep on a low surface, like a pull-out bed.
When you look back on your child's early years, you will remember those days spent in the nursery. As such, the nursery room will always have a precious place in your heart. These suggestions will help you ensure that your little angel will have a wonderful time in their sanctuary.
Now that you know what to do, it is time to come up with some nursery plans. Preparing for the birth of a baby can be a little stressful, but support and guidance from family and friends will help you get through it.