The real estate industry is filled with various properties ready for sale. It's one of the best ways people can make their investments back. It's the circle of life for the industry and one that's taking the country by the storm.
The industry sold about six million homes in 2021, which is expected to increase this year, despite the growing costs of houses. People will always require a place to call home, and with the market being as it is, now might be one of the best times to sell your property.
Before selling your home this year, here are a couple of things to do to ensure you can get the best out of your property value while also selling it as smoothly as possible.
Get it Inspected
There's always been an argument between seller and buyer as to who will pay for what when it comes to a home inspection. The industry standard is that the seller will take care of any necessary repairs, and the buyer will pay for the inspection. However, if you want to look good in front of any buyer, you should do both.
The main reason you should get your home inspected before putting it on the market is that you're aware of any problems that need to be fixed. It's not uncommon for sellers to try and hide away issues in their homes to sell them faster or for a higher price.
An inspection will catch anything that needs to be addressed, giving you time to fix those things before potential buyers start coming around. Not only does this help you get a better price for your home, but it also helps avoid any legal trouble down the road.
There are many efficient ways to do this, but a drone inspection is one of the best ways to do it. Drones can have a bird's eye view of your home, a view that most home inspectors won't have.
Furthermore, they have a thermal vision which is great if solar panels are attached to your roofs. There are drones made for solar panel inspections, and they can identify any panel that's damaged or needs to be replaced. Moreover, this inspection can also check if you have any damage to your roof or other areas of your home.
Invest in Landscaping
One of the first things people see when they drive up to a home is the landscaping. It's essential to make sure that your lawn is mowed, your bushes are trimmed, and your flower beds are free of weeds.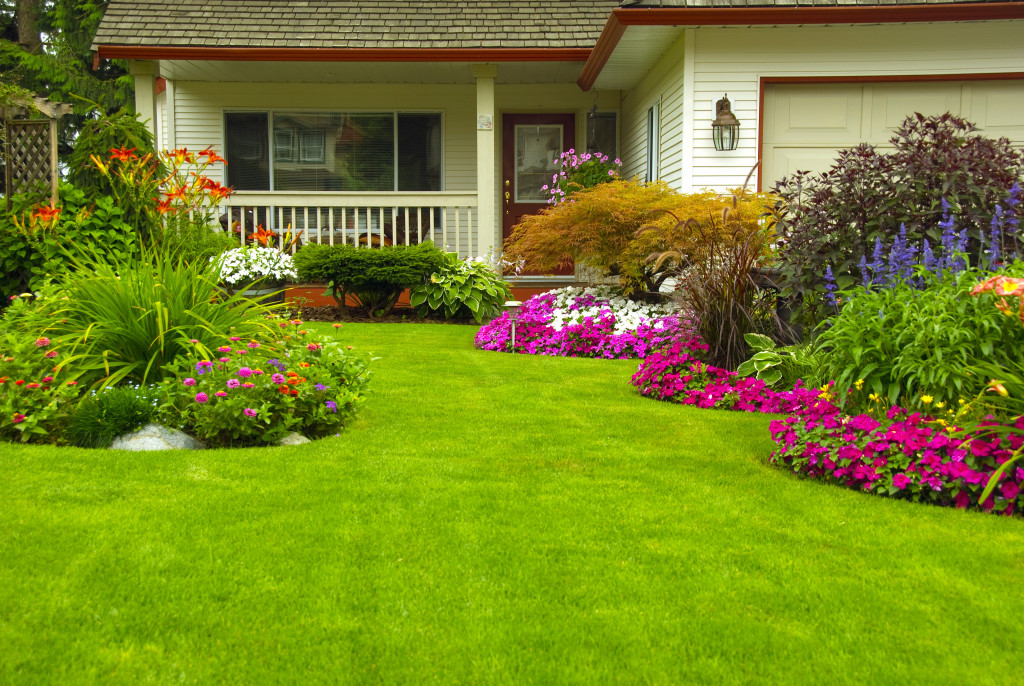 If you have the money, you can also invest in some higher-end landscaping features like a water feature or a stone path. These features can increase your home's curb appeal and make it more attractive to potential buyers.
Another great way to improve your landscaping is by planting some trees. Trees not only look good, but they also provide shade and can help cool your home during the summer months. They can also provide privacy from your neighbors and help reduce noise pollution.
The average landscaping cost is between $4 to $12 per square foot, so expect to pay about $1,000 to $4,000 for a standard size lot.
Update Your Home's Interior
Once people are inside your home, you want to ensure that the interior is just as impressive as the exterior. This means removing personal belongings, painting the walls, and decluttering each room.
You should also consider updating your furniture and window treatments. If your home is currently furnished with outdated or worn furniture, it can make the whole house look dated. On the other hand, investing in new furniture can make your home look more modern and appealing to potential buyers.
The same goes for your window treatments. If you have old, frayed curtains or blinds, it can make your home look neglected. Investing in new window coverings can give your home an instant facelift and make it more inviting to potential buyers.
Prepare Your Home For Staging
If you want to make your home stand out, you should consider staging it. Home staging is the process of arranging and decorating your home in a way that's designed to appeal to buyers.
A professional stager will come into your home and rearrange your furniture, art, and accessories to create an inviting and appealing space. They'll also guide you on what colors to paint your walls and how to arrange your rooms.
Home staging can be a bit pricey, but it's worth it if you want top dollar for your home. The average cost of home staging is between $1,500 and $5,000.
Home selling is a complex process that can be daunting for first-time sellers. So before putting your home on the market, ensure that you do all the above to maximize your profits and avoid any legal trouble when selling your home.