Most people have a lot of unused space in their homes. This could be because they don't know how to use the space efficiently or because they're unsure what to do with it. In either case, here are some projects that can help you maximize the space in your home.
This blog post will show you how to maximize the space in your home with some home improvement projects. With a bit of creativity and elbow grease, you can make your home better for you.
Get Organized
The first step to taking advantage of your space is to get organized. This means getting rid of the clutter that's been occupying your home. Once you've decluttered, you'll be able to see the space more clearly and figure out how to best use it.
One way to declutter is to have a garage sale. This will help you get rid of the things you don't need and make some extra money simultaneously. You can also donate items to charity or sell them online.
You can also create a storage plan to get organized. This could involve buying some new furniture, such as shelves or cabinets. Or, you might want to invest in some organizing tools, such as baskets or bins. These can help you declutter and keep things organized going forward.
Covert Unused Space
Your house likely has some wasted space that you're not using. This could be an unused closet, an unfinished basement, or an empty loft. These spaces can often be converted into something more useful, such as a home office, a playroom, or extra storage.
For example, you can convert your loft into a bedroom, office, or home gym. This is a great way to make use of unused space and improve the value of your home. All you need is some creative thinking and a bit of work. First, you'll need to insulate and drywall the space. Then, you can add flooring, furniture, and any other finishing touches.
You can also convert an unused closet into a home office. This is a great way to create a private workspace without taking up too much space. You'll need to remove the doors and any shelving to do this. Then, you can add a desk, chair, and any other necessary furniture.
Make Use of Vertical Space
While most people focus on using horizontal space efficiently, it's also important to use vertical space. This could involve adding shelves to your walls or installing a loft bed.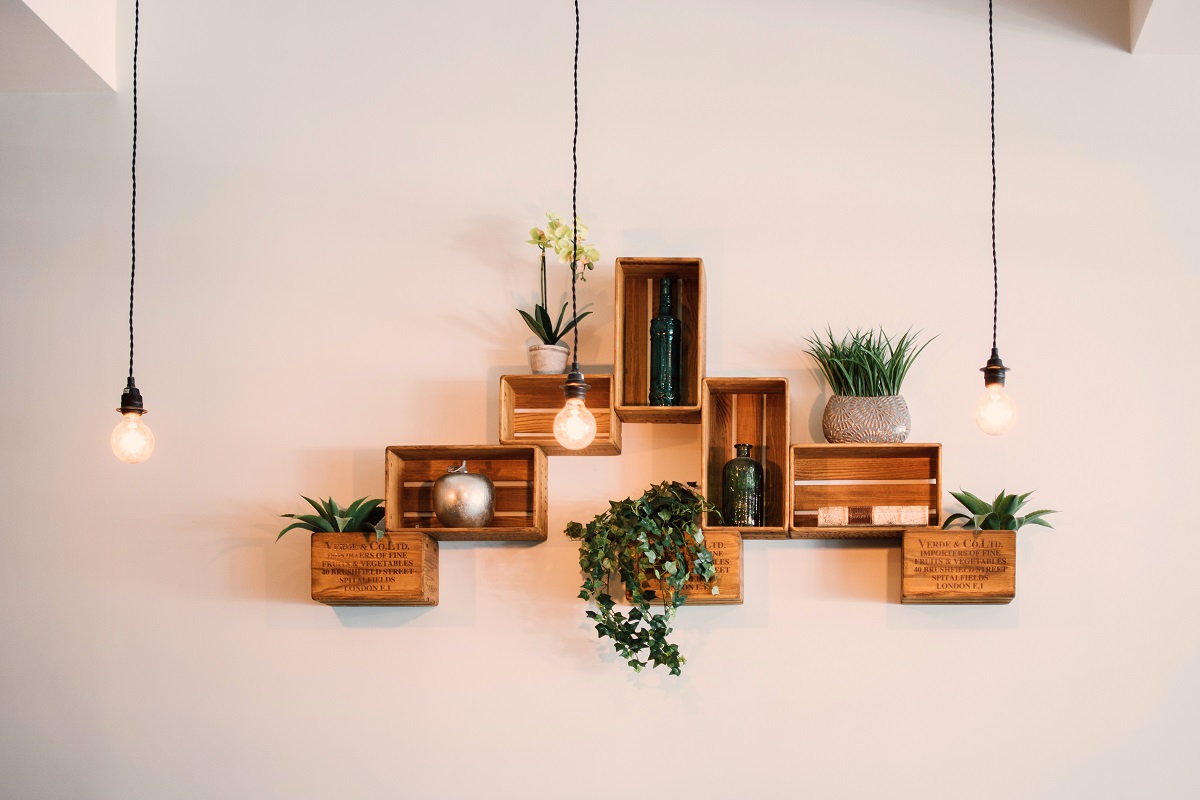 Shelves are a great way to store things without taking up too much space. You can use them to store books, clothes, dishes, or anything else you need to put away. Just ensure you don't overload them, or they could collapse. Here are some tips for choosing the right shelves for your home:
Pick the right material. Shelves come in a variety of materials, such as wood, metal, and plastic. Consider what will look best in your home and what will be most durable.
Choose the right size. Make sure that the shelves you choose are big enough to hold everything you need to store. But, don't get shelves that are too big, or they'll look out of place.
Think about the design. Shelves come in a variety of styles, so you should be able to find something that looks good in your home.
Build Outdoor Storage
If you have a yard, you can use it to create extra storage space. You can build a small shed or a larger garage to store things like lawn equipment, holiday decorations, and sports gear. If you don't have the space or the budget for a shed, you can buy a storage container and keep it in your yard.
You can also build shelves on the outside of your house to store things like bikes and garden tools. If you have a deck or patio, you can create storage space underneath it. Also, consider hanging things on the walls of your garage or shed.
Use Multipurpose Furniture
One way to make the most of your space is to choose furniture that serves multiple purposes. For example, you can buy a coffee table that doubles as a storage ottoman. Or, you can get a daybed that can be used as a sofa during the day and a bed at night.
There are also many pieces of furniture that can be transformed into something else entirely. So make sure to do your research before you buy anything. That way, you can find the perfect piece of furniture for your needs.
There you go! These are just a few ideas to help you maximize the space in your home. With a little bit of creativity and some hard work, you can make your small home feel much bigger and more spacious.