Home automation is truly the future of the real estate world, and residential property owners need to be quick on the uptake if they want their property to increase in value over time. While it has been a ubiquitous concept for a while now, not a lot of people know how much potential smart homes truly hold. Here are some smart home technological trends that you need to know what they can incorporate into their properties to make life easier and increase their home's value.
Centralized portal
But first, how does it work? In a nutshell, a smart home means appliances, devices, and other vital home functions can be automatically and remotely controlled from anywhere with an internet connection using a networked device or a smartphone. The many functions and devices in a smart home are interconnected through the internet, allowing the residents to control the temperature, lighting, security, home theater, door locks, refrigerators, and other functions from anywhere in the house.
It can also be incredibly energy-efficient, as smart homes can automatically shut off interconnected light fixtures, appliances, and devices when not in use. Through a centralized portal, a smart home means that the hub is literally in your hand. HVAC, security, lighting, music, and others can be controlled, managed, and monitored from the comforts of one's bedroom.
Smart security
Smart security is an incredibly convenient way to keep your home safe and secure. Gone are the days of getting up in the middle of the night to make sure that you double-locked the front door since you can control your home's locks and doors from anywhere in the house with smart technology. Smart security can also connect your home's cameras to your mobile phone, so you can check who's in the door without having to go to your door. You can also remotely open the door for them (or keep it closed).
Some home automation systems can alert or notify the homeowner if any movement is detected in the home while they're away. Other smart tech features can call the authorities—the fire department or the police—in case of an emergency. Once connected, services such as a smart security system, smart doorbell, and smart appliances can gather and share pertinent information.
You can also provide digital keys to anyone you want—giving them access to your home even when you're not there to open the doors for them.
Electronic gates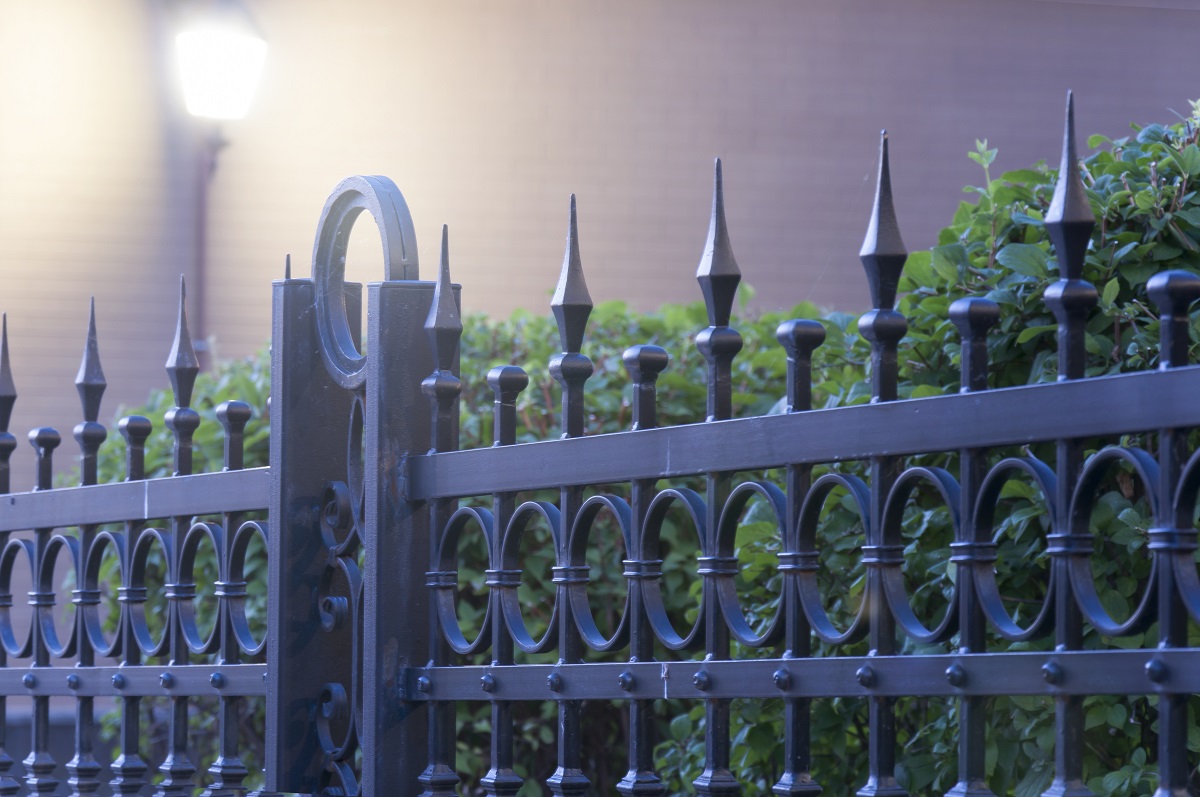 Automated electric gates can also be connected to the centralized portal, which eliminates the need for people to have to get up and open the gates every time someone arrives. These gates have in-ground loop detectors that can detect when vehicles arrive, GSM (global system for mobile communications) gate openers that can allow homeowners to open them from anywhere in the world, and a push-button gate opener to provide access control. Other security benefits include a secret push button, which can provide the opening ability to anyone who knows where the button is located, a time control unit to allow the gates to be open all day or specific times of the day. The lockable control equipment cabinets are also a special add-on if security to your property is a risk.
Artificial intelligence and the Internet of Things
Smart homes make use of artificial intelligence (AI) and the internet of things (IoT), like the lights, connected sensors, and meters, to collect and then analyze data about how you move in your home. This information is then used to automatically perform tasks that will significantly lessen the human burden and costs. One example of this is the Google Nest thermostat, which continually collects the residents' behavior and utilizes that data to automatically set the temperature to make sure that it's comfortable. In contrast, the residents are home and energy-efficient while nobody is available.
The Vulnerabilities
While smart home tech makes life incredibly convenient for residents, it can also come with massive security risks. For one, anything connected to the internet can be an access point for unauthorized external users. One way to combat this is by making sure that every app or software we use relies on end-to-end encryption and only trust companies with a reputable security record.
Mutual Responsibility
At the end of the day, it is up to both consumers and developers to be vigilant and work hard to ensure the integrity of these devices. Our safety and that of our family are on the line—and relying on trustworthy smart tech can be a great way to experience not just a sense of security but also convenience.