Home remodeling enhances dwelling spaces, aligning with evolving lifestyles and improving overall functionality and comfort.
Proper planning, budgeting, and hiring professional remodelers are critical to a successful renovation project.
Modernizing living spaces can range from significant kitchen upgrades to luxurious bedroom and bathroom transformations.
Attention to details like color schemes and exterior improvements significantly affects the aesthetic appeal.
Navigating the remodeling process requires patience, ensuring quality workmanship, and adding finishing touches.
Homeowners strive to ensure their living space reflects their unique personality and style. However, even the most stunning homes may require a refreshing makeover as time passes.
A well-thought-out remodel presents an excellent opportunity for homeowners to breathe new life into their dwellings, creating modern and functional living spaces that cater to their evolving needs.
Remodeling your home is crucial for homeowners to upgrade their homes and stay current. Planning each aspect carefully allows homeowners to create a space that aligns with their vision and enhances functionality. Whether renovating outdated features or adding innovative design elements, a remodel transforms a house into a perfect home.
This blog post offers tips and tricks for a successful home remodel, from planning and budgeting to finding the right professional.
Planning Your Home Remodel
Before jumping into any home renovation project, it's essential to have a solid plan in place. Start by assessing the following:
Setting Clear Goals and Budget
Once you've identified your remodeling priorities, it's essential to establish clear goals and a budget. Be honest about what you can afford, and create a detailed budget that includes all necessary expenses. Resist the urge to cut corners on materials or quality, as it will ultimately cost more in the long run.
Hiring the Right Professionals
Unless you're a seasoned DIY expert, you'll likely need to hire professionals to handle the heavy lifting of your home remodel. Research and interview potential contractors or designers, and ensure that their styles and expertise align with your goals.
Obtaining Necessary Permits
Depending on the scope of your remodel, you may need to obtain permits or approvals from your local government. Check with your town or city's building department to determine the necessary permits and factor the fees into your budget.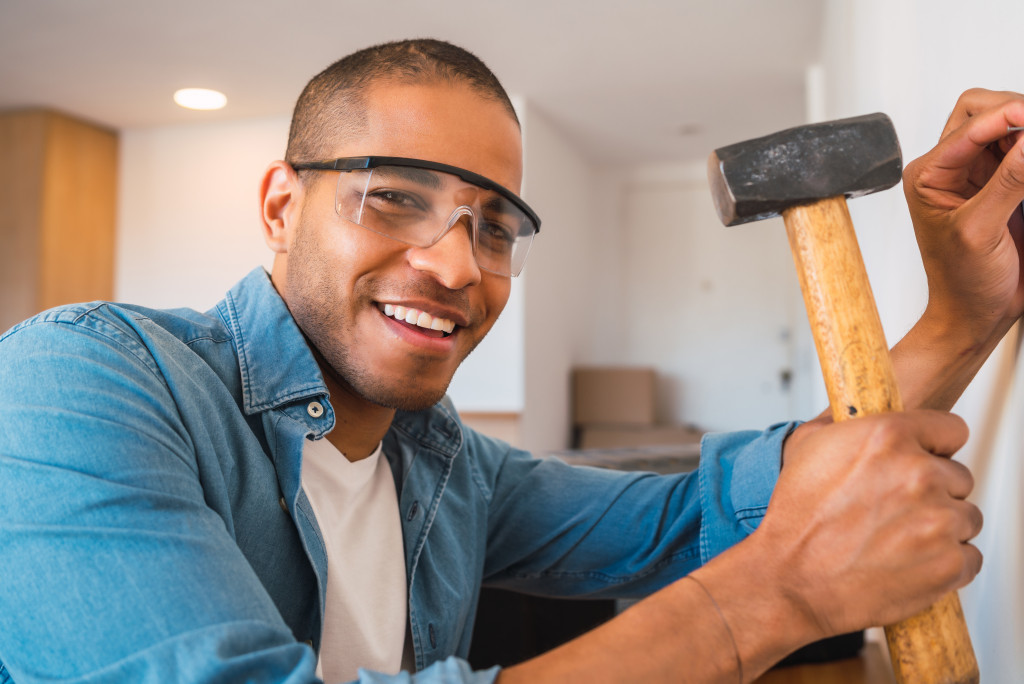 Modernizing Your Living Space
Once your plan is in place and your professionals are on board, it's time to dive into the exciting part of your remodel: modernizing your living space.
From kitchen and dining area upgrades to bedroom and bathroom transformations, there are endless ways to make your home more functional and beautiful.
Bedroom and Bathroom Transformations
Finally, remodeling your bedroom or bathroom can go a long way in making your home feel more luxurious and tranquil. Upgrade your shower or tub with spa-inspired features like rainfall showerheads or heated floors, or invest in an adjustable bed or high-quality linens for a more restful sleep.
Interior Painting and Color Schemes
After attending to the significant tasks, paying attention to the finer details is essential. Even something as straightforward as a fresh layer of paint or a new color palette can revamp your home's ambiance and aesthetic. Consider using color to create visual interest and depth, or opt for soft, calming hues to create a soothing atmosphere.
To ensure great results, you can get expert interior painting services to enhance the overall aesthetic of your home. Their expertise and attention to detail can make a significant difference.
Kitchen and Dining Area Upgrades
One of the most popular areas of the home to remodel is the kitchen and dining area. Whether you're looking to maximize storage space, update appliances, or completely redesign the layout, a kitchen remodel can completely transform the look and feel of your home.
Outdoor and Curb Appeal Improvements
Finally, pay attention to the exterior areas of your home. From curb appeal improvements like landscaping and painting the front door to creating functional outdoor living spaces like decks or patios, there are endless ways to create an inviting outdoor space.
Navigating the Remodeling Process
Finally, navigating the remodeling process with patience and care is essential. Staying on schedule, ensuring quality craft, and adding the finishing touches are crucial steps in creating a successful remodel.
Staying on Schedule
Regularly communicate with your contractor during the remodel to ensure the project stays on schedule. Unexpected issues can arise, but you can minimize delays and disruptions with open communication and a proactive approach.
Ensuring Quality Workmanship
Quality workmanship is critical to creating a successful remodel that lasts. Inspect work as finished, and don't hesitate to address any concerns or errors. A good contractor will stand behind their work and should be willing to address any issues.
Adding the Finishing Touches
Finally, adding the finishing touches can take your remodel from good to great. Invest in high-quality bedding, art, and accessories to create a cohesive look and feel throughout your home.
And don't forget to celebrate—a successful remodel results from hard work and careful planning and deserves to be enjoyed and appreciated.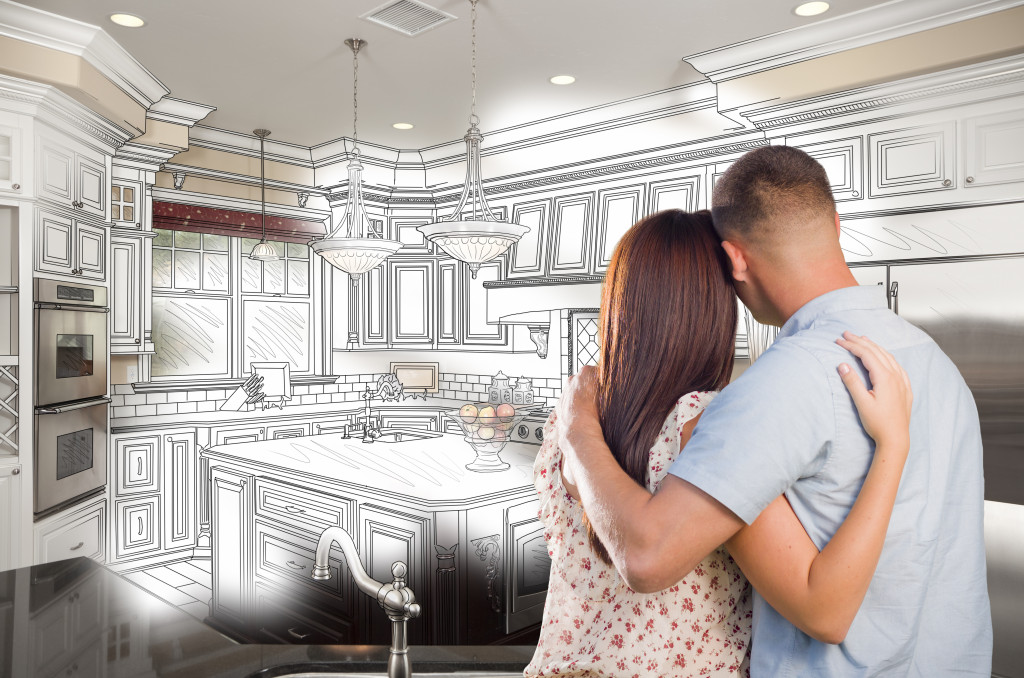 A successful home remodel requires careful planning, budgeting, and the right professionals.
By modernizing your living space, including kitchen and dining upgrades, living room and entertainment areas, bedroom and bathroom transformations, interior painting, and outdoor improvements, you can create a functional, beautiful home tailored to your needs.