For most homeowners, the winter months bring shorter days, colder weather, and the need to huddle indoors around the fireplace to stay warm. But it doesn't have to be this way! With a little help from rooflights, you can enjoy natural daylight and fresh air all winter. Here's why rooflights are a homeowner's best friend in the winter.
More Daylight Means More Energy Savings
During the winter, the days are shorter, and less natural daylight is available. This can lead to higher energy bills as you rely more on electric lights to brighten your home. Rooflights help mitigate this by allowing natural light to enter your home, reducing your need for artificial lighting.
Triple-glazed rooflights are especially effective at keeping your home warm and bright during the colder months. By allowing natural daylight to enter your home, you can reduce your need for artificial lighting, saving you money on your energy bill. This can lead to significant energy savings, as artificial lighting is often one of the biggest contributors to high energy bills. Studies have shown that installing rooflights can lead to up to 30% of energy savings.
During the winter months, rooflights provide several advantages to homeowners. In addition to lowering noise levels and heat loss, they can also assist in the reduction of condensation. Condensation can cause various issues, including mold growth and poor air quality. Triple glazing helps to prevent this by forming an insulating barrier between the inside and outside of your property. Furthermore, triple glazing aids in the prevention of heat loss, so you'll spend less time heating your home and more time relaxing inside it.
So not only will you be enjoying more daylight, but you'll also be saving money on your energy bills!
Improved Ventilation Means Better Indoor Air Quality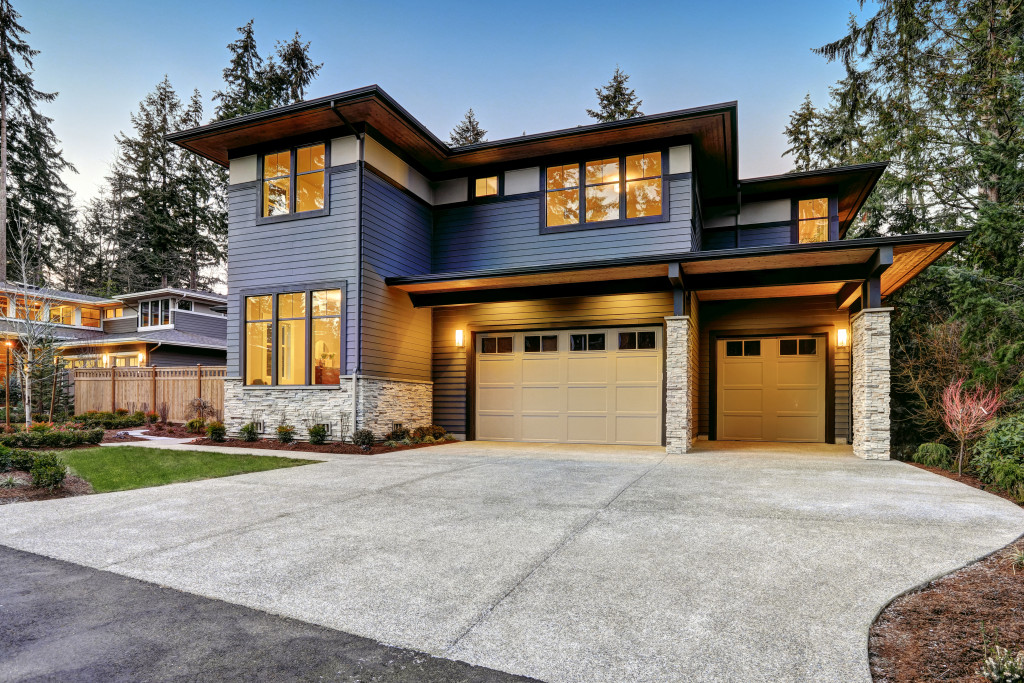 Another benefit of rooflights is that they can improve the indoor air quality of your home. When we spend more time indoors in the winter, it's important to ensure that the air we're breathing is fresh and clean. In addition to providing extra ventilation, rooflights also help improve indoor air quality.
Poor indoor air quality can cause different health problems, like headaches, dizziness, and fatigue. It can also make respiratory conditions such as asthma worse. By improving the indoor air quality in your home, you can reduce your risk of these health issues.
Stale indoor air can lead to various health problems, including headaches, fatigue, and respiratory issues. Rooflights help to combat this by providing much-needed ventilation and allowing fresh air into your home. Not only will you be improving your indoor air quality, but you'll also be reducing your risk of health problems related to poor ventilation.
Let in Some Sunshine and Lift Your Mood
One of the best things about rooflights is that they let in the sunshine, even on the darkest winter days. And we all know that a bit of sunshine can go a long way toward lifting our moods and boosting our energy levels.
Did you know that not only does sunlight give us vital vitamin D, but it can also lift our moods, foster more energy, and lead to an improved sense of overall well-being? It's true! In fact, some doctors prescribe natural or artificial light exposure as a treatment for seasonal affective disorder (SAD) and other types of depression caused by low serotonin levels. Moreover, be aware of too much exposure to sunlight as it can also lead to other health problems related to your eyes and skin.
So if you're feeling down in the dumps during the dark winter months, try opening up your rooflights and letting in some natural sunlight. It just might be the pick-me-up you need!
Improved Look and Value of Your Home
Finally, rooflights can also improve the look and value of your home. A well-lit home is always more inviting than a dark one, and rooflights can help you achieve that bright and airy look. If you ever decide to sell your property, well-maintained and professionally installed rooflights can add curb appeal and increase the value of your home.
Key Takeaways
There are many benefits to rooflights, but these are just some of the reasons we think they're a homeowner's best friend in the winter. With rooflights, you can enjoy more daylight, lower energy bills, improved indoor air quality, and even a lift in your mood on those dark winter days. If you're thinking about adding rooflights to your home, there's no better time than the winter. So don't let the winter blues get you down—install somerooflights today and start enjoying all they have to offer.