Are you planning a home renovation? You're not alone — in fact, home renovations are at an all-time high, with homeowners spending an average of $6,000 on their homes last year. But with so many things to renovate, it can be hard to know where to start. This guide will help you plan your renovation room by room, so you can start making your home look and feel exactly the way you want it to.
1. Kitchen
The kitchen is one of the most popular rooms to renovate, and for a good reason. A well-designed kitchen not only looks great, but it's also more functional and efficient. Consider what you want out of the space when planning a kitchen renovation. Do you entertain often? If so, you may want to invest in a more oversized island or a second sink.
Are you short on storage? Consider adding more cabinets or installing a pot rack. And, of course, don't forget about aesthetics — new countertops, floors, and appliances can make a big difference in the look and feel of your kitchen.
2. Bathroom
Bathrooms are another popular room to renovate, especially if your bathroom is outdated or needs repair. When planning a bathroom renovation, think about what amenities are most important to you. If you have a large family, you may want to add a second sink or make the space kid-friendly with lower counters and fixtures.
You should also think about the bathroom fittings and features you want, such as a shower, bathtub, or bidet. And don't forget about storage — many people find that they need more storage in their bathroom than they originally thought.
3. Living Room
The living room is usually one of the first rooms guests see when they visit your home, so making sure it looks its best is essential. When planning a living room renovation, think about what activities take place in the space. Do you have a lot of people over for game nights? If so, comfortable seating and ample table space should be at the top of your list.
Do you spend most evenings relaxing on the couch? Make sure there's plenty of light for reading and that the furniture is arranged to promote conversation and relaxation. And don't forget about personal touches — photos, artwork, and knickknacks can make your living room feel like home sweet home.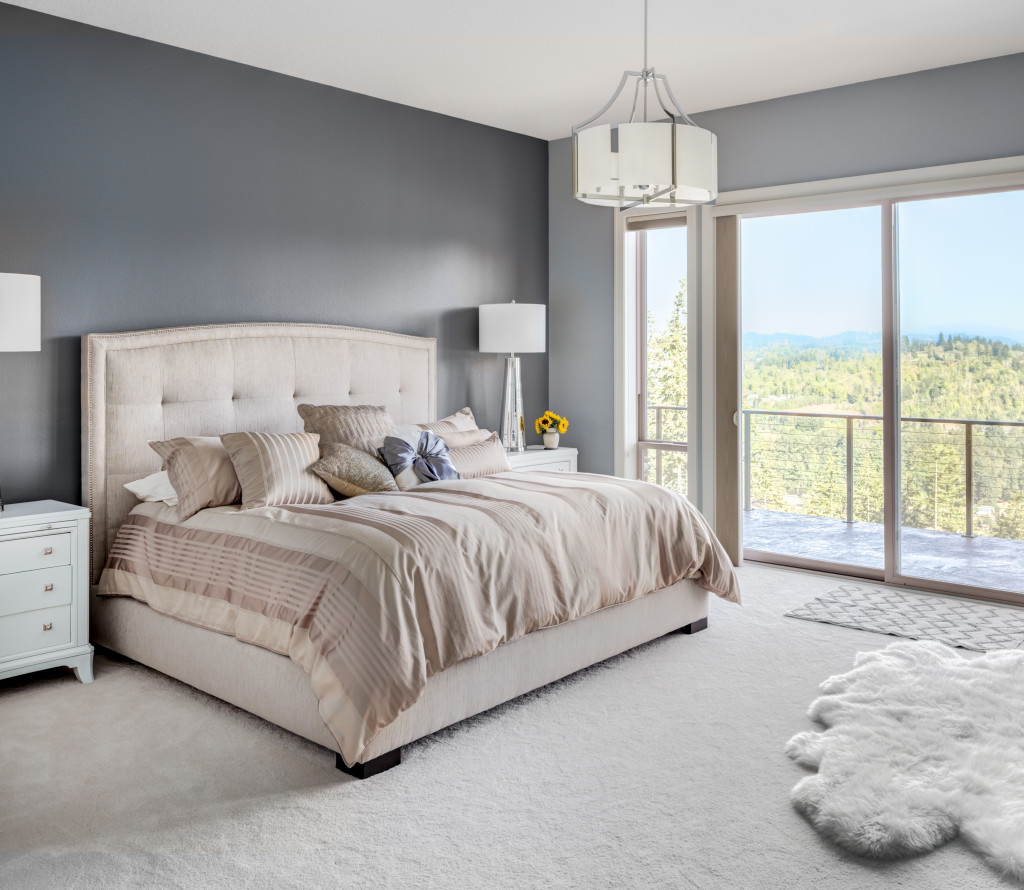 4. Bedroom
The bedroom is one of the most important rooms in your house — after all, it's where you sleep! When planning a bedroom renovation, comfort should be at the top of your list. Think about what furniture needs to be replaced (a bed with a bigger mattress? A dresser with more storage?) and what features would make the space more comfortable (better lighting? Soundproofing?).
And don't forget about personalization — adding photos or artwork that reflects your personality can make your bedroom feel like an oasis away from the rest of the world. You should also consider any storage needs, such as a closet organizer or a new dresser. Not only will this make your bedroom more functional, but it will also free up space elsewhere in your home.
5. Garage
While the garage might not be the first room that comes to mind when you think of home renovations, there are a few things you can do to make it more functional and stylish. If you use your garage for storage, consider installing shelves or cabinets to maximize space. You can also add a workbench or hanging tools to make the space more user-friendly.
And don't forget about the garage door! A new garage door can not only improve the look of your home from the street, but it can also make the space more energy-efficient. You can also add a garage door opener for convenience. This is a great option if you have a large family or often entertain guests.
6. Basement
When it comes to renovating your home, the basement is often one of the most neglected areas. But if you have a finished basement, it can be a great place to add value to your home. Some ideas for basement renovations include adding an extra bedroom, bathroom, or even a wet bar.
If you have an unfinished basement, consider finishing it to make the space more usable. This can be a great option if you need extra storage or extra room for guests. You should also think about adding a staircase or an elevator if your home does not already have one.
No matter which room (or rooms) you decide to renovate first, following these tips will help ensure that your renovation goes off without a hitch — and that your finished product is everything you dreamed it would be! Ready to get started?