Poured concrete is the material of choice for aircraft hangars, warehouses, kitchens, and other applications. Concrete is affordable, easy to work with, and can be presentable with the right decorative technique. However, concrete should be applied with a special sealant or coating for it to be truly protected against abrasions, chemical spills, high heat, and other hazards that are present in tough environments. Without the proper protective coating, concrete can easily deteriorate and cause problems for building occupants.
Fortunately, you can simply use a high-quality urethane concrete sealer to address such potential issues. This type of surface sealant is proven to protect concrete floorings against the brunt of heavy equipment and foot traffic, as well as constant exposure to chemicals, heat, and fluctuating temperatures. There are reliable suppliers of urethane concrete sealers that you can turn to for these surface coating materials. With proper application, you can enjoy concrete floors that are sure to withstand the various hazards present in the areas where they're located.
Here are five great reasons why you should use urethane concrete sealers in your property: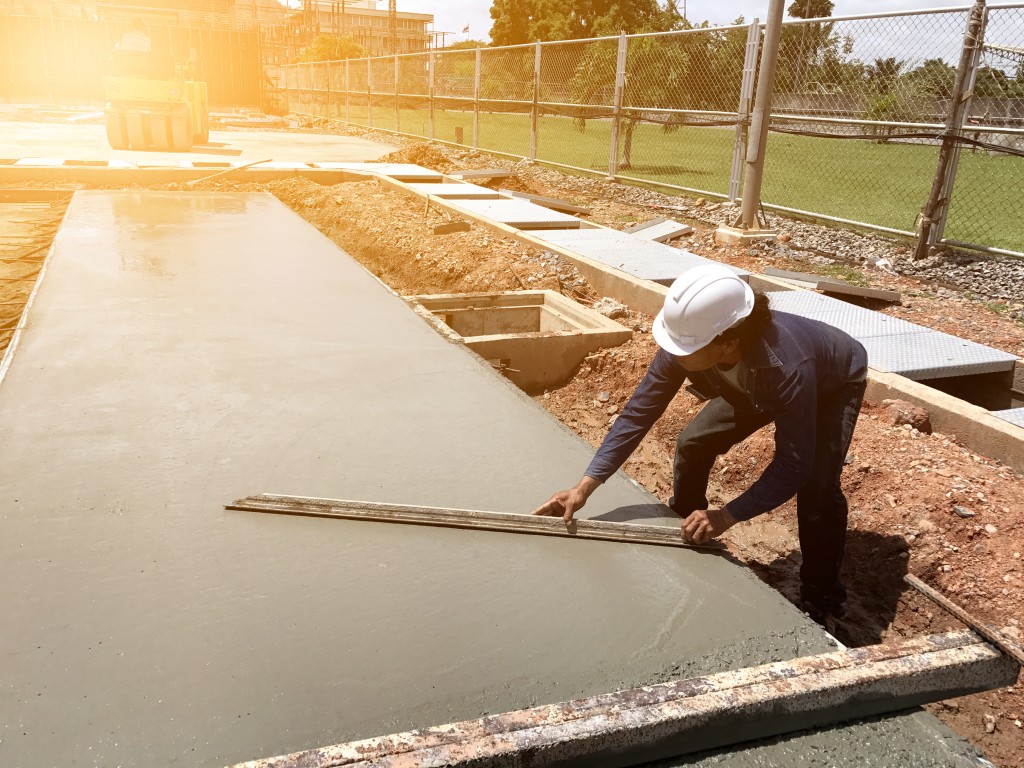 They resist chemicals and high heat. When properly applied, urethane concrete sealers form a thin protective coating that blocks chemicals from being absorbed by the concrete surface. In kitchens and other areas where there is a constant high heat level, the same coating also prevents the radiation from negatively affecting the integrity of the concrete.
They are available in different colors. If you're particular about the look of your flooring and you need it to look as good as possible, then urethane concrete sealers should interest you. Unlike other sealers with limited color options, urethane concrete sealers come in a wide range of colors for you to choose from. You may pick from more than a dozen colors to achieve the perfect appeal for your interior spaces.
They can prevent water from seeping into the concrete. Water is perhaps the most common liquid that seeps into concrete surfaces and weakens their structural integrity. This commonly happens in basements and other areas where water finds its way through cracks or leaks on the roof and walls. The beauty of urethane concrete sealers is that they form a water-proof film that ensures total protection for concrete flooring.
They are versatile. These sealers are so versatile that you can use them practically in every type of environment. Urethane concrete sealers are applied onto interior concrete surfaces in warehouses, restaurants, aircraft hangars, showrooms, automotive shops, garages, and many others.
They are durable and long-lasting. For surface areas that are regularly frequented by heavy equipment, furniture, and people, it's important to use a sealer that offers excellent protection against abrasions. The protective coating provided by urethane concrete sealers provides just that –durable and long-lasting protection against the sheer brunt of foot and vehicle traffic. By using these game-changing concrete sealers, you can expect reduced maintenance and repair costs for big savings year over year.
Take note, however, that you have to buy only high-grade concrete sealers from a reputable supplier. You should also ensure proper surface preparation and application of the sealer to maximize the benefits.