It can be challenging for young families to find a home that meets their needs. Not only do they need enough space, but they also need a convenient location to schools and work. And, of course, they need an affordable home. According to a recent report, the average cost of a home in the United States is $269,000. This can be a huge challenge for families who are just starting.
Fortunately, there are some things that young families can do to increase their chances of finding a great home. Here are a few tips.
1. Work with a real estate agent.
Many home buyers avoid working with real estate agents because they think it will be too expensive. But the truth is, a good agent can save you a lot of time and money. They will know about homes on the market and can help you negotiate a fair price.
When looking for an agent, be sure to find one who has experience working with young families. They will understand your needs and can help you find a home that is perfect for you. Ask friends and family for recommendations or search online for reviews. You can also check out the National Association of Realtors' website to find a list of qualified agents in your area.
2. Get pre-approved for a mortgage.
Homebuyers make one of the biggest mistakes of not getting pre-approved for a mortgage. This can be a huge mistake, especially for young families. When you get pre-approved, you will know how much money you can borrow, which will help you narrow your search. It will also show sellers that you are a serious buyer, which can give you an advantage when making an offer.
You want to work with a reliable mortgage lender who can get you a great interest rate. Especially with today's low-interest rates, you don't want to miss out on savings. Be sure to shop around and compare rates before you make a decision.
3. Look for a home in a family-friendly neighborhood.
Safety is always a top priority for families, so you want to ensure you find a safe and family-friendly neighborhood. An excellent way to do this is to look for a community with a low crime rate. You can check out the website of your local police department or search online for crime maps.
You also want to find a neighborhood that has good schools. Even if you don't have kids, buying a home in an area with good schools is always a good idea. This will help maintain the value of your home and make it easier to sell in the future. Don't forget to look for other essential amenities like parks, playgrounds, and walking trails.
4. Consider a fixer-upper.
If you're open to doing some work on your home, you may want to consider a fixer-upper. These homes are usually much more affordable than move-in-ready homes. Plus, you can use the money you save to make the necessary repairs and upgrades. Your children will never forget the home you helped to create together. Just be sure to factor in the cost of repairs when considering your budget.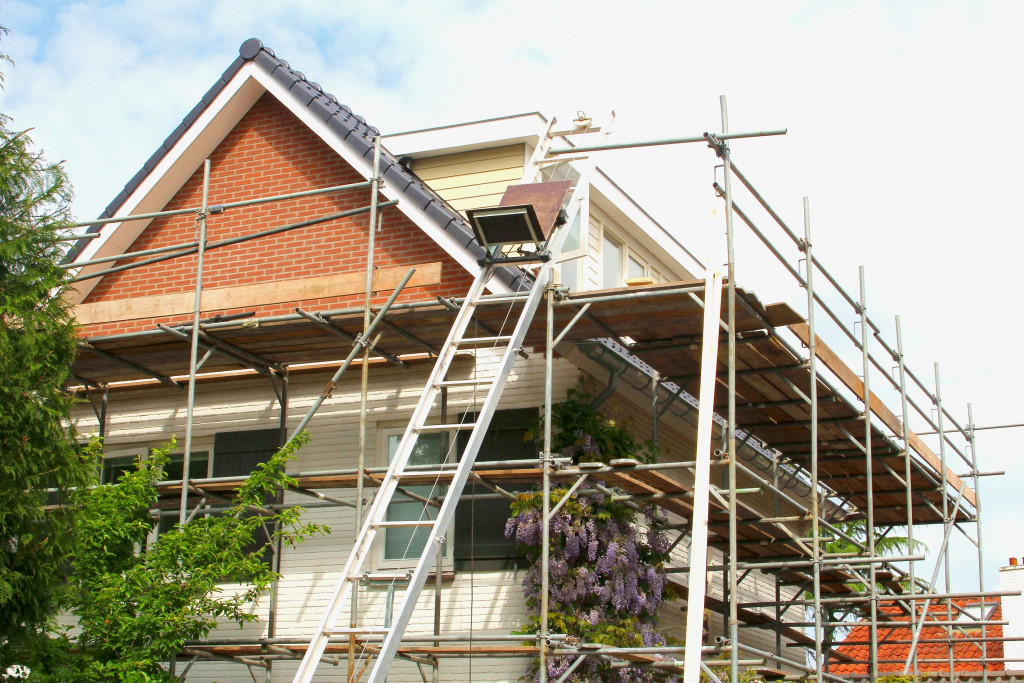 If you're unsure if you're up for the challenge of a fixer-upper, you can always hire a contractor to do the work for you. This may save money and still get the home of your dreams. Find a reputable contractor who has experience with fixer-upper home renovations. Ask for referrals from friends and family or search online for reviews.
5. Save up for a larger down payment.
If you're able to, one of the best things you can do is save up for a larger down payment. This will help you get a lower interest rate and may even help you avoid paying private mortgage insurance. Of course, this isn't always possible for young families. But if you can swing it, it's worth considering.
A good rule of thumb is to save up at least 20% of the purchase price for your down payment. But if you can't reach that goal, you can still put down as much as you can afford. Every little bit helps. Open a savings account and start setting aside money each month. You may be surprised how quickly it adds up.
Buying a home is a big decision, especially for young families. But with a bit of planning and preparation, you can find the perfect home for your family. Focus on finding a home that is safe, affordable, and in a good location. With patience and perseverance, you'll be sure to find the perfect home for your family.