Months and months of extended lockdown made most people gloomy and uncertain. People wonder when things would go back to what they consider normal. Homeowners do not have to feel limited, even if they are only in the confines of their homes. Many things can help occupy their minds and hands. Engaging in a home improvement project is a great way to use one's time.
Do you have a conservatory that does not meet its full potential? Or do you have a wide space where you can build one? A conservatory builder for event spaces and residential structures could help you out. Do not let the lockdown days go to waste. Here are some great ideas to make good use of your conservatory space.
Amplify Productivity
The lockdown presented a new normal consist of virtual classes and work-from-home set-ups. Many homes are not prepared for such a shift. There may be no available space inside the house for such purposes. Thus, productivity may take a plunge.
Turn your conservatory space into a designated place for work or study. Doing so will yield more favorable results. The natural light, panoramic views, and quietness can boost productivity. You can be sure to get things done here. Equip your space with ergonomic pieces of furniture. But, do not crowd it that the essence of nature would get lost.
Build Your Stamina
Before the days of lockdown, going to the gym was a steady trend. But due to the pandemic, gym visits became a thing of the past. Yet, the threat of an invisible enemy is a great reminder for people not to take their health for granted.
A great way to build stamina is to get involved with exercise or any physical activity. The wide and open spaces of your conservatory are a perfect spot for such a regimen. Your conservatory, being close to the outdoors, can also help you breathe in the fresh air.
Create a Child's Wonderland
Before the lockdown, parents and children are not accustomed to being with each other 24/7. Thus, no matter the bond and love between a parent and child, the new situation could get a bit overwhelming. Added to this is a child's frustration for having their life altered in a big way. Imagine not being able to play with friends and run free in the outdoors whenever they wish.
To help your child cope and to keep your sanity intact, you could turn your conservatory into a playroom. They would feel that they have their very own space to move around. Moreover, there is a fusion of the indoors and the outdoors here. Thus, they would not feel too confined.
Develop Talents
Pre-pandemic days, you find yourself always busy pursuing a hobby. You tell yourself you would learn a musical instrument or a craft once you have the time. Being in a prolonged lockdown, do not succumb to the temptation of being a couch potato. Instead, find something that you are passionate about that you could pursue. It could be painting, knitting, writing, cooking, or playing the guitar.
Your conservatory is an excellent room to be your studio or hobby room. It serves as a good storage room for any materials that you may need. The quiet atmosphere can also help you to concentrate and get creative. The beautiful scenery showcased by big glass windows may serve as your inspiration. It would be a joy to come out of the lockdown with a new skill or two.
Enjoy a Sun-Kissed Breakfast or Me-Time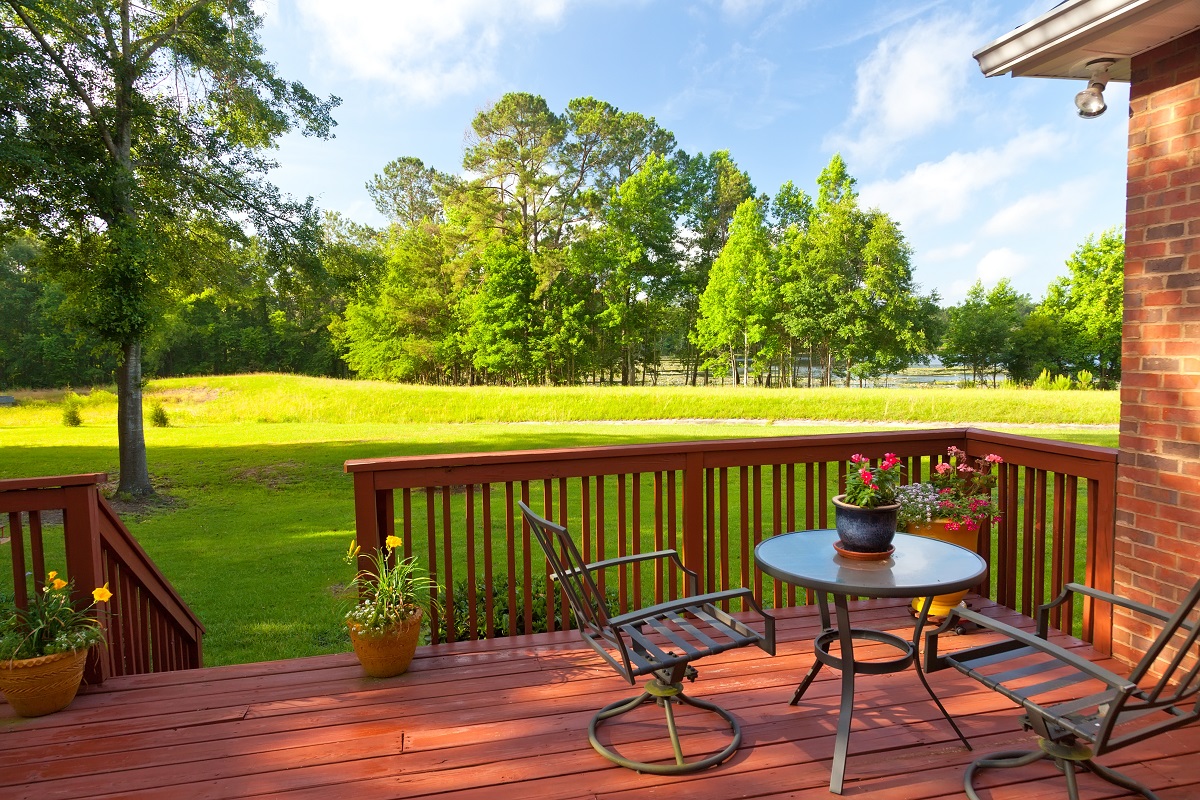 Do you dread waking up to another day in lockdown? Have you ever felt so crowded because of the people that are in constant movement inside your home? Retreating to your conservatory may be the perfect answer. You could transform this space into your calm area. Reclaim a sense of control over all the drastic changes by spending time with yourself.
Drink warm tea and eat freshly-baked bread as you enjoy the expanse of greenery before you. Quiet down your anxieties by thinking of happy and productive thoughts. You may also turn your conservatory into a mini-library. Now is a good time to catch up on all the books you intend to read. These simple acts bring a positive and lasting impact on your mental health.
Being innovative in the use of your conservatory can help you in many ways. You only need to be specific on what improvements you wish to make with this space. The important thing is to still enjoy a sense of the outdoors while on lockdown. This helps to improve your physical and mental health. These days have passed before you know it, and you can welcome a new sense of normal.