So, you've decided you want to build your dream mansion. Congratulations! This is a huge undertaking that will cost a lot of money. According to Home Advisor, the average cost of building a mansion is $1.75 million. This is no small feat, but it is possible with proper planning and execution. If done correctly, it will be worth every penny. This blog post will give tips on avoiding headaches or issues when building your luxury home.
Choose the Right Builder
The first step in ensuring a smooth building process is to choose the right builder. Do your research and select a builder with experience building high-end homes. Many people work with luxury contractors to ensure their mansions look as expensive as possible, but others who want more durable and long-lasting homes choose commercial builders. There are pros and cons to both, so it really depends on your priorities.
Ask for referrals from friends or family who have built luxury homes, or look for online reviews. Once you've found a few builders you like, set up meetings with them to discuss your project in detail. This is also an excellent time to ask about their process, timeline, and budget. You want to be sure you're on the same page before moving forward. You should also request a portfolio of their previous work to get an idea of their style and quality.
Get Everything in Writing
It's essential to get everything in writing. This includes the contract, scope of work, timeline, and budget. Having everything in writing will protect you if there are any issues or changes down the road. Most people hire an attorney to review their contracts before signing them. This is a good idea, especially if you're working on a large and complicated project.
It's also essential to have a detailed scope of work so that you and the builder are on the same page from the start. Otherwise, you run the risk of disagreements later on. Ask the builder to provide you with a list of everything included in the price and any potential extras. This will help you avoid any surprises down the road. If possible, try to get a fixed-price contract so that you know exactly how much the project will cost from start to finish.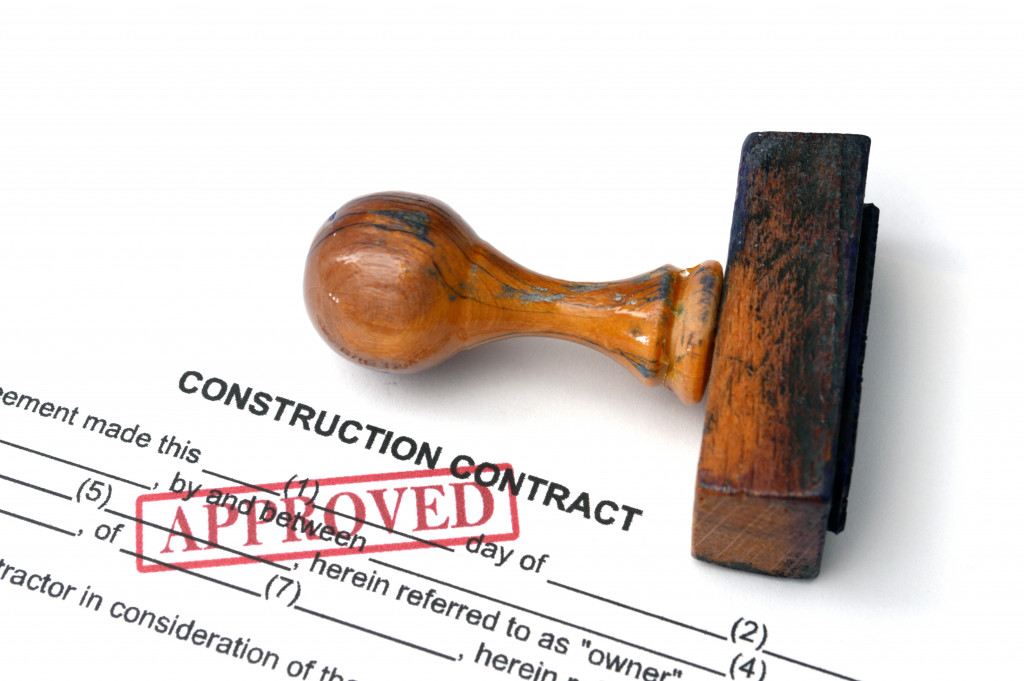 Create a Budget—and Stick to It!
One of the most critical aspects of building your dream home is creating a realistic budget and sticking to it. To make your budget, sit down with your builder and go over all the costs involved in construction. This includes materials, labor, permits, fees, etc. Once you have all the costs accounted for, add 10-20% for unforeseen expenses. It's always better to be safe than sorry!
You can usually save money by doing some work yourself, such as painting or landscaping. Even if you're not handy, there are plenty of tasks that anyone can do with a bit of guidance. Just be sure to factor in the cost of renting tools or hiring someone to do the job if you're not up for it.
Once your budget is set, do your best to stick to it. It can be tempting to make changes or upgrades along the way, but this can quickly blow your budget out of the water. Try to be as decisive as possible and stick to your original plan. This will save you money and headaches in the long run.
Keep an Eye on the Progress
Every project has its own timeline, but it's essential to keep an eye on the progress to ensure everything is going according to plan. This is especially important if you're not working with a project manager. Schedule regular meetings with your builder to review the progress and address any issues. It's also a good idea to take photos or videos of the construction so you have a record of the project from start to finish.
This is also an excellent time to ensure the workers follow all safety protocols. Accidents can happen on any construction site, so it's essential to be vigilant. Ask the builder to provide you with a list of safety regulations and ensure the workers follow them. If you have any concerns, don't hesitate to speak up. You want everyone to stay safe throughout the construction process.
Building your dream home doesn't have to be a nightmare. You can make your dream home a reality with careful planning and a realistic budget. Always get everything in writing and keep an eye on the progress to ensure a smooth construction process. With these tips, you'll be well on your way to building your dream home without any issues.