If you're like most people, your home is your refuge from the outside world. It's a place where you can relax and be yourself. But it can also be a source of stress if you don't feel like it's truly your own. That's why it's important to personalize your space and make it feel like home. After all, it's your home, and you should feel comfortable in it.
One way to do this is to take on some home projects that reflect your personal style. Whether it's painting the walls, hanging new curtains, or rearranging the furniture, small changes can make a big difference in how comfortable you feel in your own home. Here are some ways to put more of YOU in your home!
Paint the Walls
Painting the walls is a great way to change up the look of your home without spending a lot of money. When choosing a paint color, go with something that you like. It's your home, so you should be happy with the way it looks! If you're not sure what color to choose, try looking at some art for inspiration. Once you've selected a color, it's time to start painting. If you're not experienced with painting, don't worry — there are plenty of tutorials online that can help you out. And if you make any mistakes, remember that flaws can make your paint job look rustic and unique.
Make Your Own Furniture
Looking to add some new furniture to your home, but don't want to spend a fortune? Why not try making your own! With a little time and effort, you can create beautiful tables, benches, and chairs that will look great in any room. And the best part is that you can customize them to suit your own personal style. You can even etch your name or your signature onto them! If you want to do this in a unique way, try using a wood burner on wood furniture or buy weld cleaning solutions for metal pieces. If you're feeling crafty, why not give it a try? You might be surprised at how easy it is and how much fun you'll have in the process.
Decorate Your Home with Your Art
If you're an artist, chances are you have a few paintings or sculptures gathering dust in your attic or basement. Why not put them to good use and decorate your home with your own art? Not only will it add a personal touch to your décor, but it will also give you a sense of pride to see your work on display. On the other hand, if you're not an artist, try displaying your collections and creations, like miniature cars, toys, stamps — anything you consider beautiful.
Of course, you'll want to choose pieces that complement the overall style of your home. If you have a modern home, for example, abstract paintings would be a good choice. If you have a more traditional décor, you might opt for realistic paintings or sculptures. Whatever type of art you choose, make sure it reflects your personal taste and aesthetic.
So if you have some art collecting dust in your basement or attic, why not put it to good use and decorate your home with it? It's a great way to add a personal touch to your décor and give yourself a sense of pride at the same time.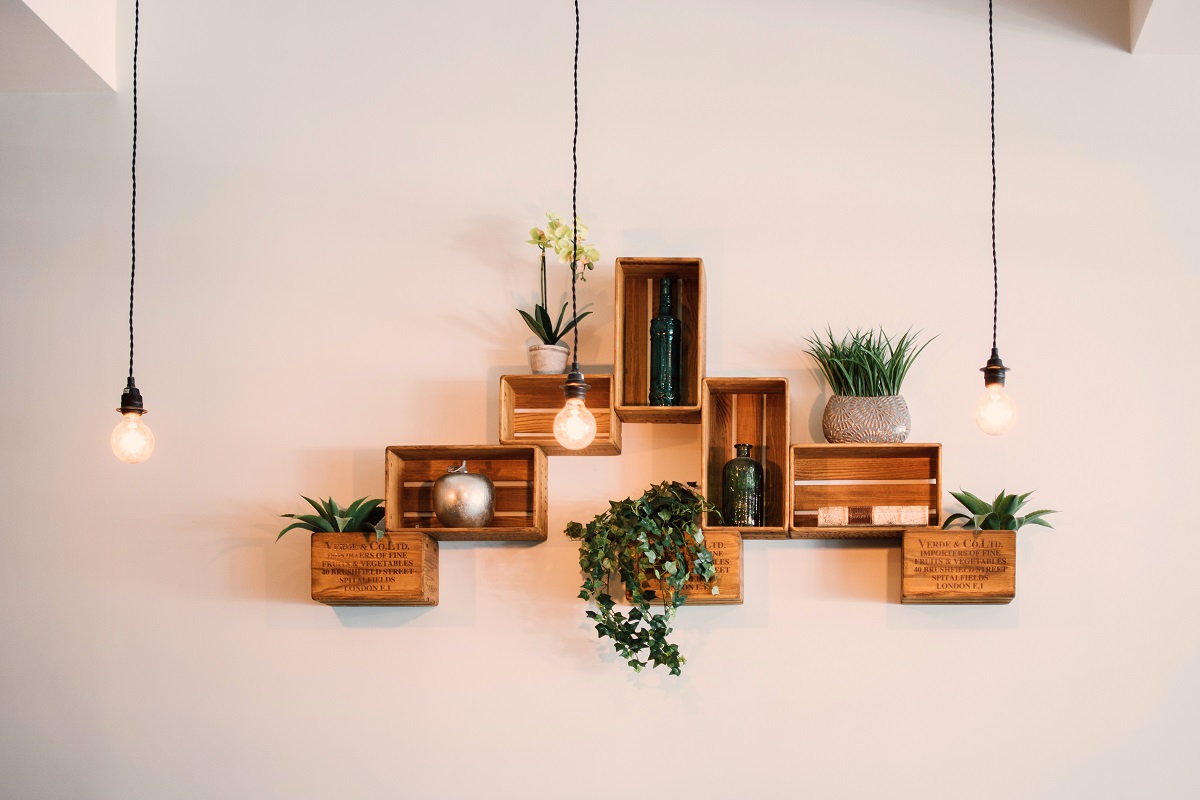 Let Your Kids Contribute
If you have kids, why not let them help with the decorating? They can probably come up with some pretty great ideas! Just give them a blackboard or a whiteboard and some crayons or paint, and let them go to town. Watercolors are also fun for kids to use. And if you're feeling really ambitious, you could even let them help with the furniture arrangement. Just make sure that any sharp objects are out of reach! At the end of the day, your goal is to create a space that is all together stylish, functional and yours, so if your kids can help you with that, all the better. It will make them much happier and aid in their development, too. After all, it's their home, too!
Repurpose Furniture
Have you ever walked into a store and seen something that you loved, but it was way out of your price range? Or maybe you found the perfect piece, but it just didn't fit with your style. Well, never fear! With a little imagination, you can repurpose almost any piece of furniture to fit your unique style. For example, an old dresser can be painted and distressed to give it a rustic look, and even old metal pipes can be transformed into an industrial or steampunk-style lamp. And who says you need to buy a new coffee table? A simple cable spool can be repurposed into a stylish and unique table. So next time you're feeling frustrated with your decor, remember that repurposing items into furniture is a great way to add your own personal touch to your home.
Conclusion
So, if you're feeling frustrated with your decor, remember that repurposing items into furniture is a great way to add your own personal touch to your home. With a little imagination and some elbow grease, you can create something truly unique and stylish. And the best part is that it won't cost you a fortune! So get creative and have some fun with it. Who knows, you might even enjoy yourself in the process!