Refresh your home's interior design with a new coat of paint. 
Use colors, textures, and patterns to create different atmospheres in the space. 
Consider using molding for functional shapes and forms. 
Add artwork to bring in personality and visual interest. 
Brighten up a room with updated lighting and use plants to spruce up the interior.
Are you feeling bored with the current look of your home? Do you want to make changes but don't know where to start? If you're looking for creative ideas to upgrade your home's interior design without breaking the bank, you've come to the right place. 
This blog post shares tips and tricks to help you make your home look and feel more beautiful and welcoming.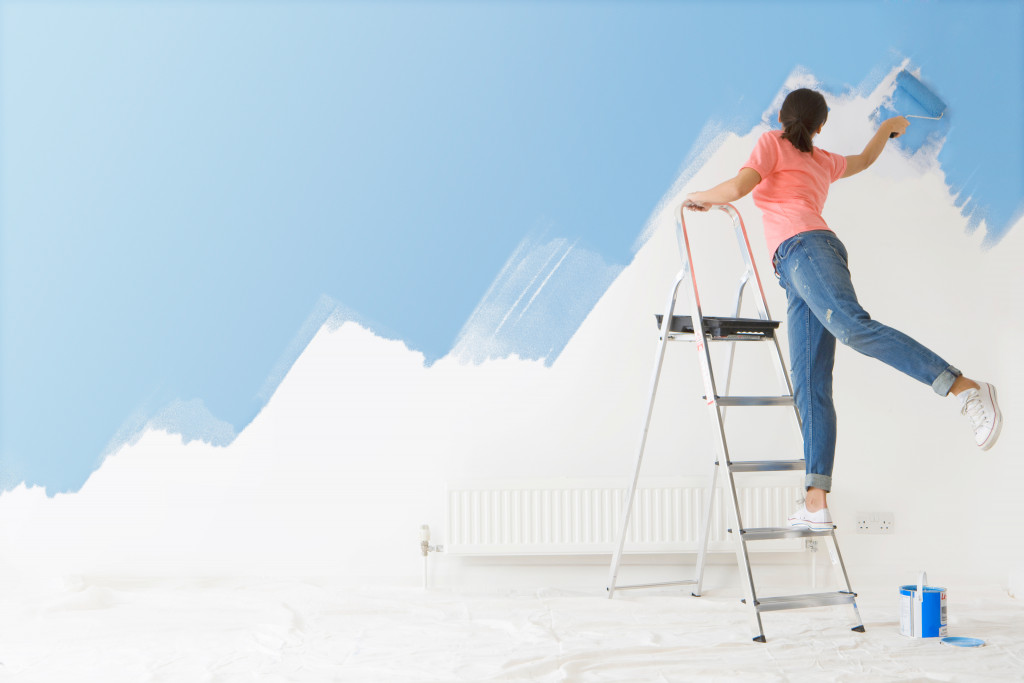 Paint Your Walls
One of the easiest and most affordable ways to refresh your home's interior design is by giving your walls a fresh coat of paint. You can choose a bold color for an accent wall or use a neutral shade to create a calming atmosphere.
Large or Cozy
Depending on your chosen color, paint can also help make your space feel larger or cozier. When selecting a color, consider your home's existing furniture and decor. If you're feeling adventurous, try combining colors or an interesting pattern to give the room additional character.
Prepare the Walls
Before beginning a painting project, properly prepare the walls by filling holes and sanding away imperfections. Once the walls are prepped, use a high-quality primer to ensure even coverage and an attractive finish.
Use of Different Interior Design Elements
Interior design elements such as colors, textures, and patterns are essential to creating a beautiful space. Colors can be used to tie different components of an interior together or create a mood. Different textures can help provide dimension and depth within the space. And patterns can add visual interest and bring in a unique style.
Use Laminate Molding
You can also consider using durable laminate molding for the interior. The molding can be used to create various shapes and forms that are both visually pleasing and functional. For example, you could use the molding to create shelving or a backsplash in your kitchen. It is also great for updating outdated furniture with more modern finishes.
Bring In Artwork
Artwork is a great way to bring life and personality into a space. Artwork can add color, texture, or pattern to an interior design. Whether you are looking for a painting, sculpture, poster, print, photograph, or other types of artwork – there are endless possibilities for expressing your style through art.
Add Mirrors
Mirrors can also add dimension and visual interest to an interior. Mirrors can be hung on the wall or placed in other room areas, like over a mantelpiece or atop a dresser. Mirrors can help reflect light, making small spaces look larger and brighter. They are also great for bouncing around color and texture from other elements in the space, creating more depth within the interior.
Update Your Lighting
Lighting can completely change the mood of a room. Consider swapping out your current light fixtures for something more modern or adding additional lights to brighten up a dimly lit space. You can also experiment with different lamps and bulbs to create different light levels.
Lighting Options
Try adding task lighting, such as a table or floor lamps, to create a more focused light for working areas. Don't forget ambient lighting, which creates atmosphere and softens shadows. Installing dimmer switches is another way to ensure you have the perfect light level for any occasion. And if you want to get even more creative, consider colored LEDs or neon signs to add a unique touch to your space.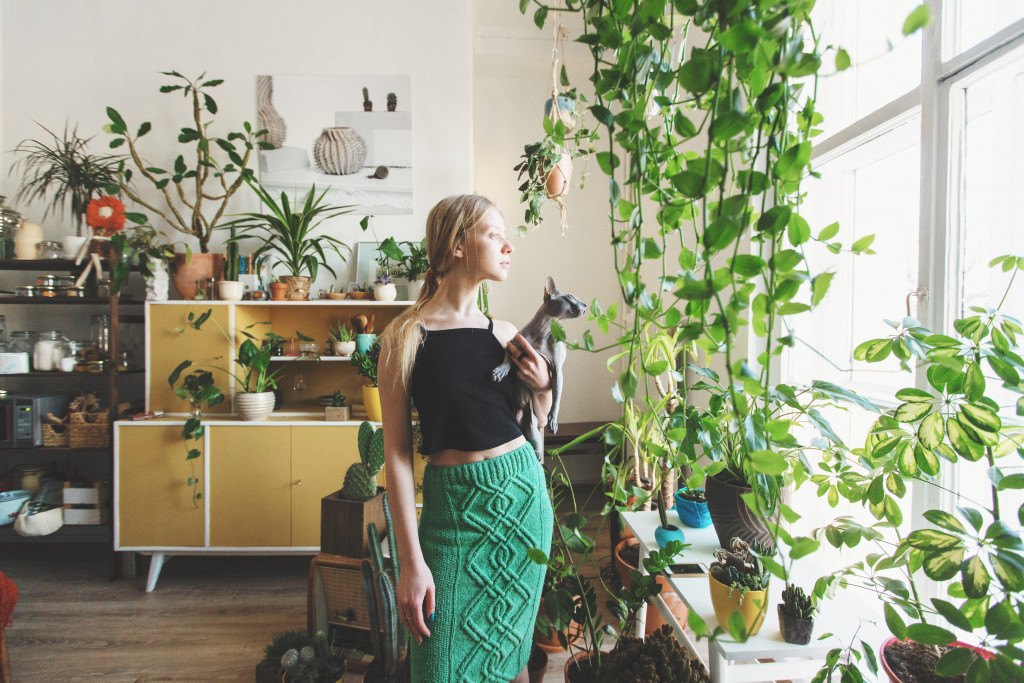 Add Greenery
Plants and flowers can add life and color to any room. Not only do they look beautiful, but they can also improve air quality and reduce stress levels. From small succulents to large statement plants, there are plenty of options. Just make sure to choose a plant that fits the available light and space. You can also hang plants from the ceiling for a unique twist.
Spruce up the Interior
Greenery is an inexpensive way to spruce up any room and bring some much-needed life into it. Add a few potted plants, hang some vines from the ceiling, or get creative and use paint to create a nature-inspired mural. Have fun with it, and don't be afraid to experiment! Adding a natural touch can help to create an inviting atmosphere that will make any room look more polished and stylish.
Upgrading your home's interior design doesn't have to be a daunting task. By following these creative tips, you can make your home more beautiful, functional, and welcoming without spending a lot of money or time. Remember, it's your home, so don't be afraid to let your personality shine through.