Natural disasters are a fact of life. Every year, the world is hit by earthquakes, floods, or hurricanes that leave people homeless and panicked. And climate change only increased the intensity and frequency of these natural disasters. So, it's important to prepare for it. You don't have to stay powerless in the face of disaster—you can prepare your home to withstand anything! All it takes is some simple steps before disaster strikes.
Renovate the home to make it withstand storms
When it comes to natural disasters like hurricanes and floods, one of the best things you can do to protect your home is to renovate it so that it can withstand storms. This means reinforcing the roof and windows, installing storm shutters, and making sure the foundation is strong. If your home is properly renovated, it will be much more likely to survive a storm intact. And even if your home does get damaged, repairs will be much simpler and less expensive.
You can also install steel security storm doors to protect the home from severe storms. Aside from weatherproofing the home, the doors also protect it from burglars and intruders. It also has a simple, yet elegant design and can add curb appeal to your home.
Install deadbolt locks on all doors
When the world is thrown into panic by a disaster, you don't know who might break into your house. Burglars and looters are not unheard of during these times, so it's important to make sure your home is well protected. Installing deadbolt locks on all doors will help you keep out unwanted visitors. A lock that can withstand strong force is also a must.
The type of lock you should install will depend on the material the door is made out of. For wood doors, it's best to use a rim lock or mortise lock since these locks are sturdy and work well with wooden doors. Use a night latch for metal doors since these locks can stand the force of metal. For fiberglass doors, you can install either a rim lock or a night latch.
Make your home energy efficient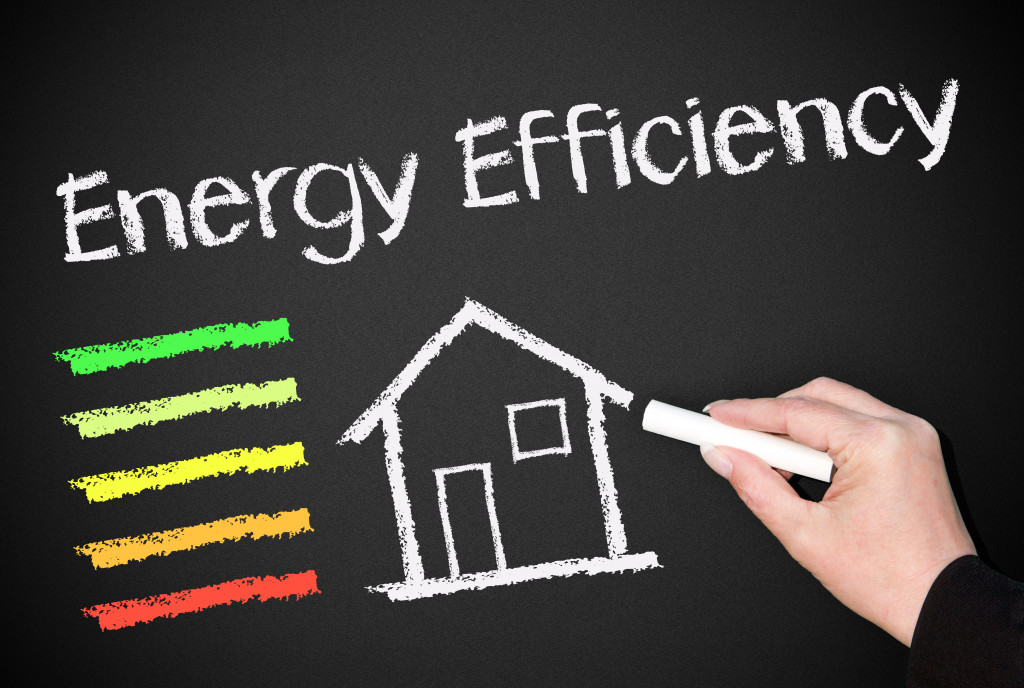 When there is no power and the world outside is in danger, you must have enough ventilation to keep the inside of your home cool and comfortable. If you want to make sure every room is well ventilated, you can install solar fans or upgrade your windows to make them double-paned. This way, the air in your home will be cooler during hot days and warmer during cold days—all while conserving energy!
Consider installing a generator into the house
A generator is an important tool to have in your home during a natural disaster. It can provide you with power when the grid is down, which is essential for keeping your home running. Without a generator, you would have to rely on candles and flashlights to see and would have no way to cook food or keep your home cool or warm.
It's important to choose the right generator for your home. There are two types of generators: standby generators and portable generators. Standby generators are installed permanently in your home and connect to the grid. They come on automatically when the power goes out and provide backup power for your entire home. Portable generators, on the other hand, are smaller and must be manually started. They are portable, so you can take them with you when you leave your home.
Whether it's a standby or portable generator, make sure you have enough wattage to power up all the appliances in your home. If the wattage isn't sufficient, you will need to install multiple generators or upgrade the existing wiring.
Plan ahead for any possible natural disasters
One of the most important things you can do to protect your home during a natural disaster is to plan. Anticipate what might happen in your area and make sure you have all the necessary supplies and equipment to weather the storm. This includes having an emergency kit ready, upgrading your home to withstand storms, installing deadbolt locks, and making your home energy efficient.
If you live in an area that is prone to natural disasters, it's especially important to be prepared. You never know when disaster will strike, so it's best to be prepared for anything. Having a plan and supplies ready will help you stay safe during a natural disaster.
Natural disasters can happen anywhere and at any time, so it's important to be prepared. This article provides helpful tips on how to make your home more resistant to natural disasters and what you need to have in case of an emergency. Make sure you read through the entire article so you're aware of all the precautions you need to take. If something happens and you're not prepared, it could cost you dearly. Being prepared for a natural disaster is essential for keeping yourself and your loved ones safe during these times.