Designing the perfect bedroom for your child can be quite a challenge. Not only do you have to make sure your child is happy, but you also have to ensure that the room will change with them as they grow older. You don't want to design a room that your child will just outgrow the following year. Here are some practical tips for designing the ultimate bedroom for your child:
Cushion the floor
Children, especially toddlers, spend tons of time on the floor — whether they're crawling, learning how to walk, or exploring their creative side. To accommodate these functions, you'll need to cushion the floor so that you protect your child's knees, feet, hands, and various parts of their body from the hard ground. The most ideal types of flooring for this purpose would be broadloom carpets or rubber puzzle play mats.
Select versatile furniture
Rooms designed for older children and adults are easy to furnish since personalities and preferences are less likely to change as quickly as children do. The challenge of designing a room for a child is making sure it's flexible enough to grow with your child as he or she matures. The solution to this is to prioritize function and safety above all else. Opt for simple furniture that can still be repurposed once your child has grown out of it.
Be mindful of storage
There's no stopping children from making a mess with their toys. The best way to keep your kids safe while also teaching them the value of cleanliness is by providing them with plenty of storage solutions within reach. Make sure that these items are easily accessible so that your children have an easy time taking things out and putting things back in when they're done playing with them.
Listen to your kids
Even if your children's interior design ideas are too far fetched and eccentric, it's still worth it to let them have a say in how they want their room to turn out. After all, they're going to be the ones occupying it. This doesn't mean you have to indulge in every single idea they have. Rather, you should devise a compromise that allows you to design a room that reflects your child's personality while still being practical.
Make room for a work area
If you have room for it, make space for a small work area where your kid can keep their hands busy. Furnish these spaces with whatever they need to stay engaged and occupied. Younger children can use this space for engaging in arts and crafts. As they get older, this can eventually turn into a quiet and orderly place for them to study and do their homework.
Choose the right lighting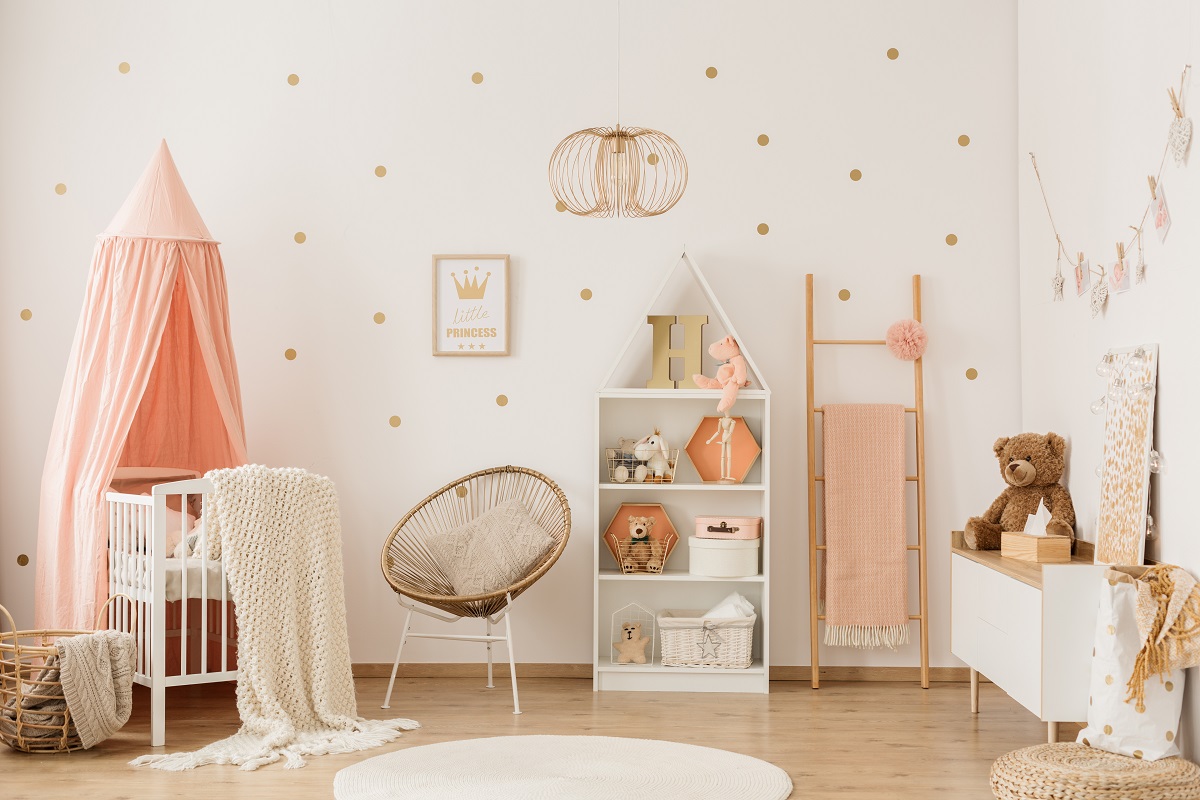 Lighting design is something that often gets overlooked when designing a children's room, but it plays an important part in bringing everything together. Older children need bright task lighting when studying, while younger children require dimmer lights to help them sleep when they take afternoon naps. There's no shame in making space for a night light too, in case your child is uncomfortable with the dark.
Putting a little thought and effort into designing your child's bedroom goes a long way. They're sure to appreciate the special space tailor-made just for them.