Starting a business from home is a great way to get your foot in the door without making a considerable investment. You can use available resources, set your hours, and build it up at your chosen pace. But at some point, you might want or need to take the next step and turn your home-based business into a storefront. Here are some things to consider when making the switch:
Make sure you have enough space for a physical store.
Do you have enough space at home? If you're feeling cramped up, it might be time to upgrade. But even if you have the floor area, are you putting it to its best use?
When customers come into your property, you want to ensure they have a good experience. That means having a designated space for them, whether a separate room or a partitioned area. It should also be welcoming, well-lit, and comfortable.
If you're not sure if you have enough space in your home, you can always consult with an interior designer or real estate professional. They can help you assess your property and give you ideas on making the most of it.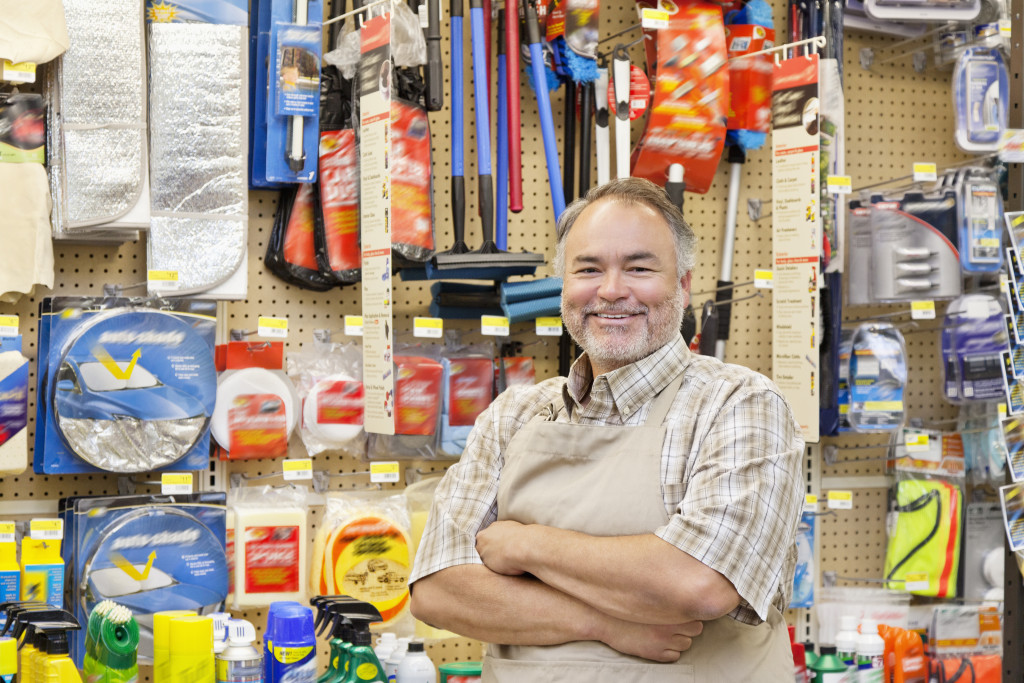 Assess the location of your prospect storefront.
The location of your home-based business can also be a significant factor in deciding whether to move or not. It might be hard to draw customers in if foot traffic is light. On the other hand, too much foot traffic might be disruptive to your business and customers.
You'll also want to consider the surrounding businesses. If you're in an area with other similar stores, that can be good. Customers who are already in the mood to shop are more likely to pop into your store. But if there are no complementary businesses nearby, you might want to reconsider.
It can be helpful to talk to a business consultant about the desirability of different locations. They're familiar with market trends and can give you insights you might not have considered. This way, you can make an informed decision about whether to stay or go.
Make the necessary structural improvements.
Once you've decided to turn your home into a business space, there are some necessary improvements you'll need to make. Depending on your business type, these will vary, but weatherproofing is the most important.
If you're in a location with extreme temperatures, you'll want to make sure your store is comfortable for customers year-round. That means insulating the space and installing air conditioning or heating. You might also need to incorporate handicap-accessible features in a high-traffic area.
Aside from comfortability, it would be best if you also improve your store's safety. A commercial fire-rated custom door will ensure that your business is up to code. It prevents fire from spreading and saves valuable time to evacuate the premises. You might also need to add security features like an alarm system or cameras. In doing so, you can deter crime and keep your customers' belongings safe.
Invest in suitable storefront elements.
Customers will expect certain things when you move from a home-based business to a storefront. They'll want to see a sign with your store name and hours. They'll want a place to park their car or bike. And they'll want to be able to enter and exit the store quickly.
If you're not able to provide these things, it might be best to hold off on the transition. But if you can make the necessary arrangements, nothing will stop you from bringing your business to the next level.
However, be careful not to go overboard. You don't want to spend so much money on the storefront that you can't afford to stock it. Start with the essentials and add more as you're able.
Maintain or enhance curb appeal.
When customers come to your store, the first thing they'll see is the outside. That's why it's essential to have good curb appeal.
You can achieve this by keeping the area around your store clean and well-maintained. Remove any debris, trim the hedges, and power wash the sidewalks. You might also want to add some plants or flowers to spruce up the entrance.
Investing in a good storefront logo is also essential. It is your chance to make a first impression, so make it count. You can do this by showcasing your unique design from the street.
Making the switch from a home-based business to a storefront can be daunting. But with the proper preparations, it can also be rewarding. Many steps are involved, including assessing the location, making improvements, and investing in visual elements and curb appeal. But by taking each one at a time, you can ensure a smooth transition for your business. After all, a storefront is a perfect way to take your business to the next level.