Strengthen physical security with robust locks, reinforcements, and a security window film for all entry and exit points.
Integrate an effective home security system with motion detectors, door sensors, and cameras for real-time home monitoring.
Install exterior lighting and surveillance cameras to deter intruders and gain visibility at night.
Utilize secure entry points with access control measures to monitor and restrict unauthorized access.
Maximize the potential of voice assistants, connected devices, and home automation for remote monitoring and control.
Your home is your sanctuary, where you and your family can feel safe and secure. But with the increasing incidents of theft and burglary, it's important to ensure that your home's security measures are up to par.
A home invasion or burglary can have devastating effects on the well-being of your family. Not only can it result in loss of property, but it can also cause emotional trauma and psychological distress. The fear of such an event can also lead to anxiety and stress in family members.
Enhancing your home security measures can give your family a sense of safety and security, reducing the risk of such incidents.
This blog will explore some of the most effective ways to enhance your home security and protect what matters most—your family.
Strengthening Physical Security Measures
Physical security measures are the simplest and strongest way to fortify your home's security. These measures create an additional layer of protection that enhances the security of your home. One of the best options for creating an additional layer of protection is securing your home's entry and exit points.
Securing Doors With Robust Locks and Reinforcements
Securing your doors with robust locks and reinforcements can make a significant difference in deterring would-be burglars. Deadbolts are one of the most robust locks that offer additional protection to your home. When selecting locks, ensure they are resistant to lock-picking and drilling attacks.
Integrating a Security Window Film
Windows can often become the weakest link in the security chain of your home. However, a security window film can strengthen your window security.
Security films are essential in preventing break-ins through windows. They also help minimize the effects of natural disasters like hurricanes and earthquakes since it is also shatter-resistant.
Installing an Effective Home Security System
An effective home security system is essential for having adequate protection against intruders. A home security system does more than deter intruders; it provides immediate alerts in case of a break-in.
Modern security systems come with advanced features such as motion detectors, door sensors, and cameras, providing real-time home monitoring.
Implementing Exterior Lighting and Surveillance Cameras
Exterior lighting and surveillance cameras play a crucial role in enhancing home security by providing additional visibility. Exterior lights and cameras deter intruders by making it easy to identify them during the night.
Cameras also allow you to monitor your home remotely through an app. You can also install motion sensors on exterior lighting to save energy and alert you when there is movement.
Utilizing Secure Entry Points and Access Control Measures
Securing entry points and using access control measures is essential to home security. You can install electronic locks that require a pin or a key fob to gain access to your home.
Additionally, access control measures can help to monitor and restrict who has access to your home. This provides you with peace of mind that your home is secure against unauthorized access.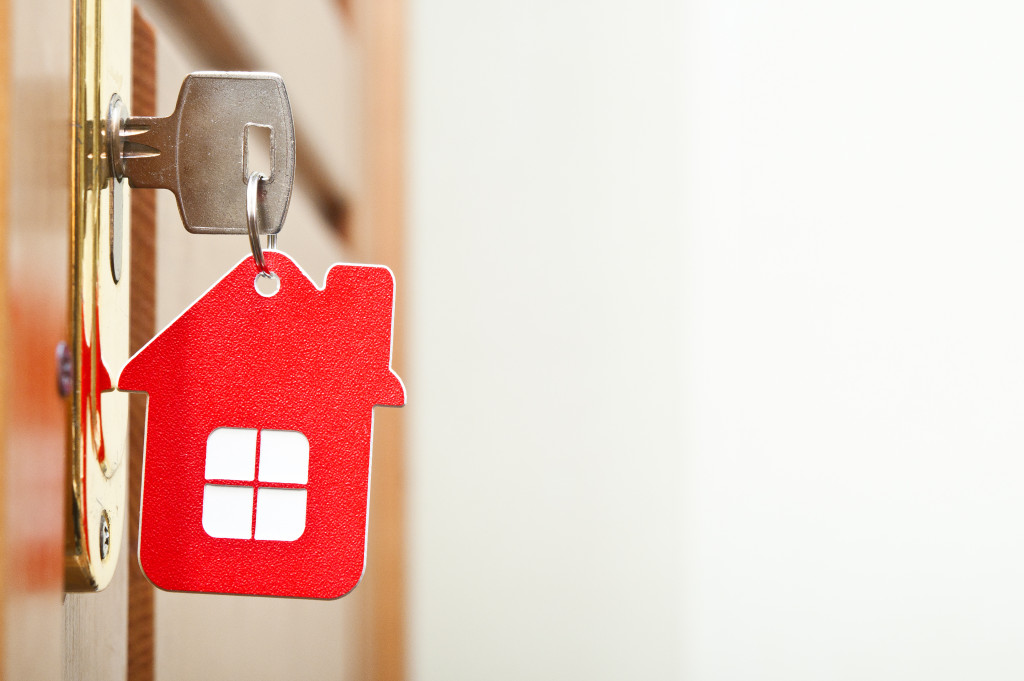 Enhancing Security Through Smart Home Technology
Thanks to the rise of smart home technology, we now have more options than ever to secure our homes. Smart home security systems are designed to help you monitor and protect your home from anywhere, at any time.
Integrating Smart Locks, Video Doorbells, and Motion Sensors
When it comes to smart home security, smart locks, video doorbells, and motion sensors are three of the most commonly used devices. Smart locks allow you to control access to your home, restrict unauthorized entry, and assign access codes to specific individuals.
On the other hand, video doorbells enable you to see who's at your door and communicate with them remotely, even when you're not at home. Motion sensors installed around your home can alert you of any unusual activity, including movement and sound.
Using Home Automation
Home automation is the final piece of the puzzle regarding smart home security. With home automation, you can remotely control your home appliances and devices from your smartphone or tablet. For example, you could set your lights to turn on and off when you're out of town or remotely arm or disarm your security system.
Maximizing the Potential of Voice Assistants and Connected Devices
Voice assistants like Amazon's Alexa and Google Assistant have become a staple of modern homes. In addition to making your life easier by playing music or ordering groceries, voice assistants can enhance your home security.
You can use voice assistants to control your smart home devices, including your security system and smart locks. You can also receive alerts when something unusual happens, such as an unauthorized entry.
Establishing Effective Security Habits
While smart home technology is crucial in enhancing home security, it's also important to form effective security habits. Here are a few things you can do:
Educating Family Members About Security Practices
Educating your family about security practices is essential to ensure their safety. Educate your family on how to react in an emergency, such as a home invasion or fire. Ensure they know how to lock doors, activate the alarm, and contact emergency services if necessary.
Creating a Routine for Locking Doors and Arming the Security System
By establishing a routine for locking doors and arming the security system, you can create a system that ensures your home's security. This allows you to monitor more effectively and respond quickly to potential security breaches.
Safeguarding Personal Information and Online Security
As more and more of our lives move online, online security is becoming increasingly crucial. It's essential to secure your personal information by using strong passwords, changing them regularly, and being vigilant about your online transactions.
Implementing Neighborhood Watch and Community Engagement
Finally, while you can take measures to protect your home, it's also important to engage with your community and fellow homeowners. By implementing neighborhood watch programs and engaging with neighbors, you can stay informed about suspicious activity and work together to keep your homes safe.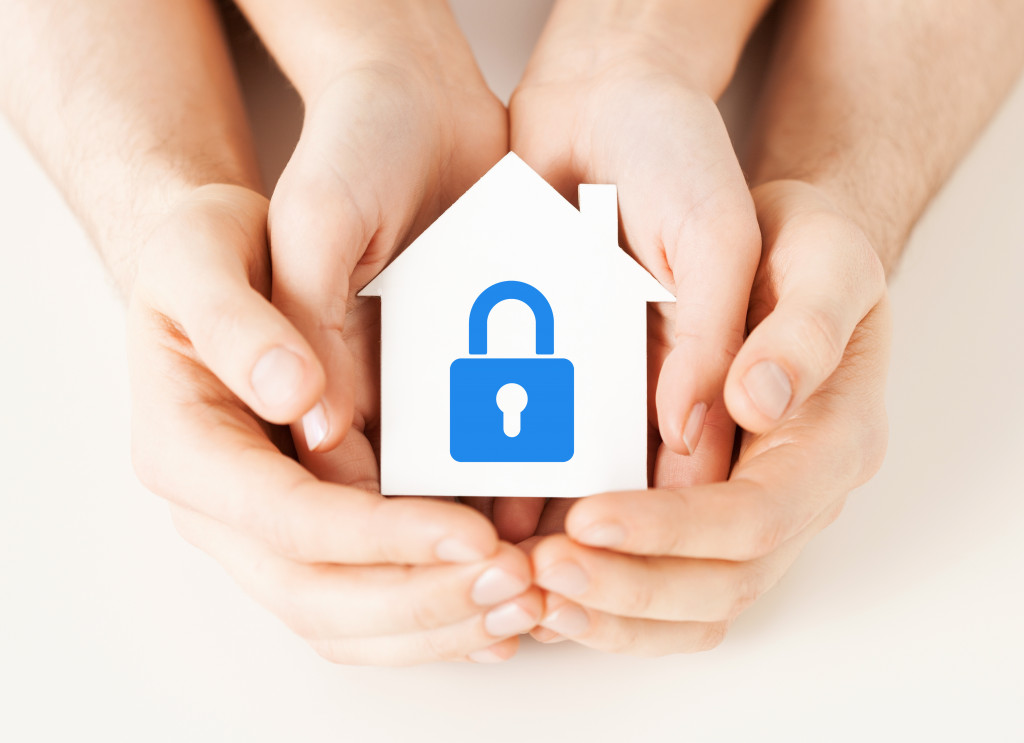 Enhancing home security is not just about protecting your property but also about the safety and well-being of your family.
By implementing physical security measures, installing a home security system, adding exterior lighting and surveillance cameras, and utilizing access control measures, you can provide your family with peace of mind and keep your home secure from intruders.
Protect what matters most—your family—by taking steps to enhance your home security measures today.