Spring cleaning is something that should be done at least every month to keep your home clean. It's also a chance for some homeowners to reorganize and declutter. Working slowly and thoroughly is the key to keeping your house spick and span.
However, spring cleaning isn't restricted to the indoors. You will also need to work on the exterior of your house, including your yard. There is a lot to be done, especially if you haven't been cleaning outside your home frequently.
Here's what you should pay attention to when doing outdoor spring cleaning.
Deck Maintenance
Cleaning your deck is something that should be done at least once a year. Leave your cleaning solution to soak for a few hours before rinsing. Manual scrubbing is preferable compared to pressure washing as the latter has the risk of damaging the wood if done improperly.
After rinsing thoroughly and letting it dry, you should inspect your deck for any lifted nails or damaged planks. Elevated nails are usually too short to affix the plank, so you should replace it with a longer one. Remove any split planks and replace them with new pieces of wood.
Finally, apply a new layer of sealant to protect your deck better. If you want to have the wood stained, do it before sealing. Make sure to use wood preservatives that have strong UV protection.
Roof and Gutter Cleaning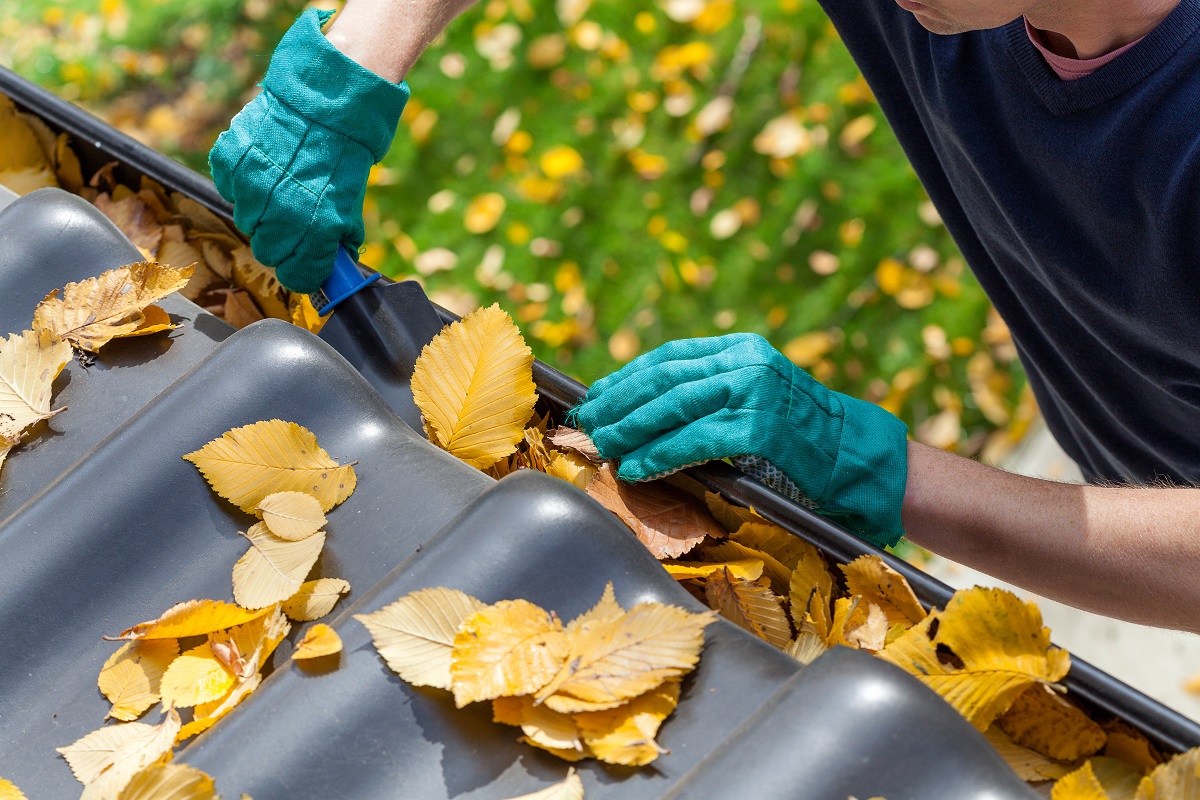 To clean your roof, apply your cleanser of choice and let soak. To rinse, use your garden hose and scrub. Avoid pressure washing your roof as it can get water stuck in between your shingles. That can cause mold and mildew in the future. Work from bottom to top so that you don't slip.
Afterward, it is time to move to cleaning your gutters. Scoop out the large accumulated debris and gather it into a bucket as you work. Flood out smaller debris, such as dirt and rocks, using your garden hose. Go along the length of your gutter to coax the dirt out.
Consider trimming any tree branches near your roof to reduce the amount of leafy debris. You can also have metal protection installed for your gutters, which blocks out leaves and other junk from falling into your gutters and blocking it.
Landscaping
Inspect your garden and remove any fallen leaves and branches. Get rid of any weeds or pests that appear. This is also an excellent time to prune your plants, which is essential to keeping your plants healthy. Doing this removes the dead parts of the plant and allows healthier parts to grow again.
Use your pruning shears to remove dead or diseased branches. If you're unsure whether a particular part is healthy, tie it with a ribbon first and compare it with other branches. Be careful when pruning plants that have a specific flowering season.
Driveway Maintenance
Driveway maintenance and repair vary depending on the material used. Generally speaking, you should start by cleaning it. Sweep away the leaves and dirt that has gathered. Remove any weeds that have grown in the cracks of your driveway.
Consider pressure washing it afterward, as it forces out the dirt that has accumulated in the cracks of your driveway. Wait for it to dry before filling in the cracks.
Cleaning your yard and home exterior takes time and effort, so don't rush to get it done. Plan out your tasks per day, depending on what you can handle.