There's no question that home design is a personal endeavor. Whether you're renovating or building from scratch, the end result should reflect your unique style and personality. But how do you go about translating your vision into reality? By customizing your dream home design, of course!
There are countless ways to make your home uniquely your own, but here are a few tips that will help you get started! So roll up your sleeves and get ready to get creative.
Think Outside the Box
Don't be afraid to think outside the box when it comes to home design. If you have a specific style or theme in mind, don't be afraid to go for it! There are no rules when it comes to design, so feel free to experiment until you find something that you love.
You can also get creative with your home's layout. If you're not a fan of the traditional floor plan, consider something more unique, like an L-shaped or U-shaped design. Or, if you want to really stand out, go for a circular floorplan!
Get Personal
One of the best ways to customize your home design is to personalize it. This can be done in a number of ways, but some of the most popular include adding family photos, art, and other personalized touches.
You can also add personalization by choosing unique finishes and fixtures that reflect your individual style. These can be anything from hardware to light fixtures, and they can really make a difference in your home's overall look and feel.
Plan for the Future
When customizing your dream home design, it's essential to think about the future. If you're planning on starting a family, for example, you'll want to ensure that your home can accommodate a growing family. This might mean adding an extra bedroom or two or making sure that there's enough storage space.
It's also a good idea to think about your future needs when it comes to things like accessibility. If you're planning on aging in place, you might want to ensure that your home is equipped with features like step-free entryways and wide doorways.
Start from Scratch
Changing an existing home can be a great way to customize your dream home design, but it's not the only option. If you really want to make your mark, you can start from scratch and build your dream home from the ground up! This will give you complete control over every aspect of the design process, from choosing the perfect location to picking your favorite finishes and fixtures.
Of course, starting from scratch can be a big undertaking, but it's definitely worth considering if you want to create a truly unique home.
Hire Professional Help
Don't feel like you have to go it alone when it comes to customizing your dream home design. If you need help, there are plenty of professionals out there who can help you bring your vision to life.
From architects and designers to builders and contractors, plenty of experts can help you create the home of your dreams. So if you're feeling overwhelmed, don't hesitate to reach out for help.
Choose the Right Colors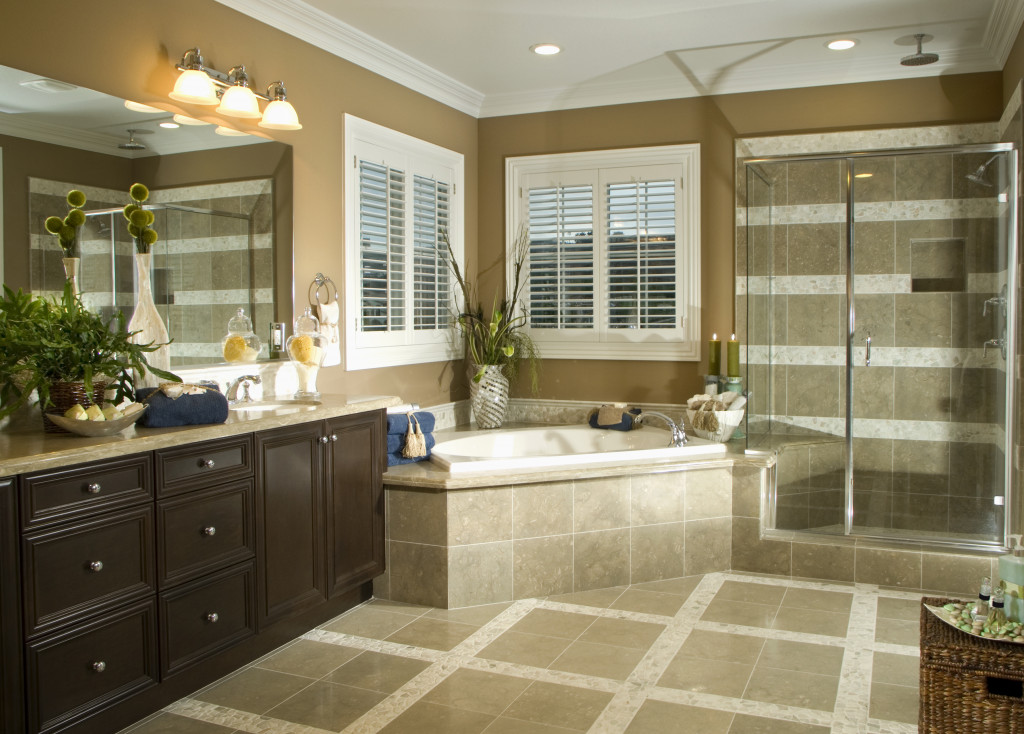 Choosing the right colors is one of the most important aspects of any home design. After all, the colors you choose will greatly impact the overall look and feel of your space.
Hire a professional interior home painter to know what colors would work best for your home. These professionals can help you choose the perfect palette for your space and even provide color samples to help you get started.
Get Creative with Furniture
Furniture is another important aspect of home design, and it's a great way to add your own personal touch to your space. When choosing furniture, think about both function and style. For example, if you have a small space, opt for furniture that serves multiple purposes, like a coffee table that doubles as a storage ottoman.
You can also get creative with your furniture placement. If you have a large open floor plan, you can create different areas for different activities. Or, if you have a smaller space, try grouping your furniture together to create a cozy conversation area.
Don't Be Afraid to Experiment
When it comes to customizing your dream home design, don't be afraid to experiment. If you have an idea for a feature or layout, try it out! You can always change it later if you decide it's not for you.
There you have it! These are just a few tips for customizing your dream home design. So if you're ready to create your perfect space, get started today!